Solid Timber Furniture: Sustainable Strength and Breathtaking Beauty
by Guest on May 14, 2013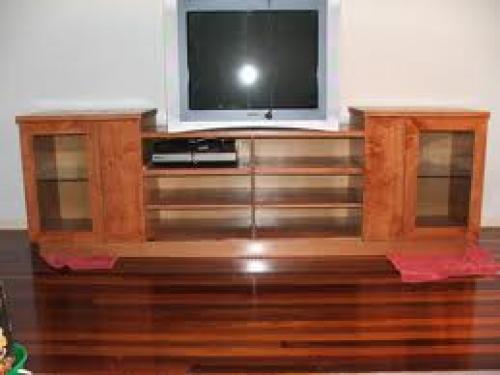 People have used timber for furniture for as long as they've had tools to work it with. Today, wood is as popular in our homes as it has ever been and there are more than just environmental reasons for this resurgence.
Fashionable
Solid timber can be used to create virtually any style of furniture imaginable. Often we think of chunky oak farmhouse tables or big pine chairs, but by combining traditional woodworking skills with modern manufacturing techniques, wood can be carved and bent to create furniture that will suit the most contemporary of interiors.
Beautiful
There is no denying the stunning beauty of real wood furniture, whether that's the deep luster of a much-loved old sideboard polished by generations of hands, or limed finishes that give that popular "shabby-chic" look, or stains, waxes and paint effects that ensure pieces blend perfectly with your decor. There is also a huge variety of grain patterns, from the open, natural look, to the silky, to those that are rich and glowing.
Then there's the feel. There's an undeniable connection when you run your hand over real timber. It brings warmth and harmony to your home that no modern material can provide.
Sustainable
Those who craft solid timber furniture have a great affinity with wood and deep respect for the source. They have a passion for their craft that extends beyond the workshop, to the forests that provide the raw materials of their trade.
Also, we have bodies like the Forestry Stewardship Council, so you can check that the manufacturer has used timber from sustainable sources. Replanting makes commercial sense for the furniture maker and trees are a major contributor to the health of the planet, so we all win.
Repairable
In most houses, furniture gets its fair share of bumps and knocks. Plastics tend to crack easily and are almost impossible to repair. Cabinets made from composites and laminates are notoriously fragile - even if just being moved across a room.
Solid timber furniture, on the other hand, is remarkably tough. With many styles, the occasional dent simply adds to the character. Minor scratches can be polished out easily. Even seemingly serious damage can be repaired effectively and what appears to be ruined finishes can be stripped back and made new again.
Valuable
Although fashion changes, the beauty of solid wood furniture is eternal. Much-loved pieces become family heirlooms. Those that no longer fit within one person's life are soon snapped up by someone else who understands and appreciates the quality. Go into any antiques or collectibles showroom and the value of a piece of wooden furniture is almost certainly higher now than when it was made. Will you be able to say the same in years to come of something created with today's man-made materials?
Given the craftsmanship involved in designing and making solid timber furniture, you might expect to pay a premium. It's surprisingly affordable and, given its lasting appeal, can be rather a smart investment. If you have a piece that came from your parents or grandparents, you'll already know exactly what we mean. If you don't, perhaps it will be you that starts a family tradition.
Jack Walters enjoys making outdoor furniture. He also enjoys sharing his tips and ideas through blogging. Visit the Duffield Timber website for more ideas.