How Roofing Companies and Electricians Work to Ensure a Safer Home
by Thierry Vaillancourt on Feb 26, 2019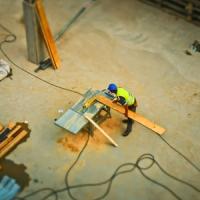 Your roofing contractor may discover that your old electrical system is not what it used to be. As a homeowner, you can confirm that only some light switches work and cords are falling out of outlets. At times you have to deal with power cuts due to faulty circuit breakers. This is when you realize it is time to rehabilitate your electrical system. Hiring an electrician through a recommendation forwarded by your trusted roofer would be the right thing to do. You may have wondered what processes are being followed by electrical contracting firms.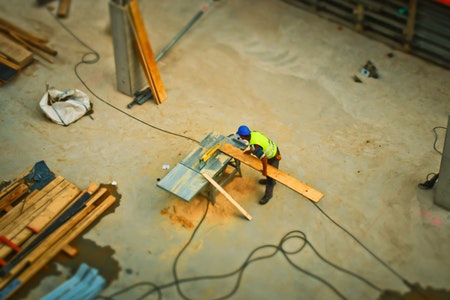 Can you be sure that an electrician in your area follows proper guidelines that will ensure a safe and secure installation?
How Electrical Contractors Operate
Very few people have a clear idea of how an electrician would go about to ensure an electrical installation is as safe as it needs to be. Besides, once the roofing section gets an upgrade, the roofer does not want to struggle with unnecessary wiring or feel unsafe due to loose wiring within the ceiling area before laying down new roof repair materials.
What is more, any electrician worth their salt will operate under strict licensing requirements that are relevant to the state they are in. Contractors would have to obtain a state license from the State Electrical Licensing Board. This would entitle them to engage in electrical contracting within the state they operate in.
Also, electricians need to ensure they undergo 14 hours of approved continuing education every two years. Seven of the fourteen hours would be spent on technical subjects.
If you had to be a fly on the wall to witness what goes down when an electrician carries out their daily duties, you will be amazed to see that they get involved in the design, installation, maintenance and repair of all types of residential, commercial as well as industrial electrical projects.
Similarly, experienced roofing companies would deliver sterling workmanship at the best of times.
In turn, the electricians you hired on the recommendation of your roofers would provide all electrical parts and supplies that are needed for projects they are involved with. Repair and maintenance work carried out by electrical contractors would include upgrading of electrical boxes, electric panels, underground wiring, locating cable faults, repair work of security lights and commercial lights.
Believe it or not, electricians would even respond to electrical emergencies and come prepared with fully equipped bucket trucks. An electrical contracting company would offer electrical code consulting to assist clients to avoid violating set government electrical code regulations.
Residential Electrical Work
With regards to residential electrical work, a licensed electrician would also take care of any home energy audits, junction boxes, heat tracing, fuse boxes, switches, indoor lighting, water heaters, circuit breakers, outdoor lighting, ceiling fans installations, and repairs, and so forth.
Roofers, on the other hand, will bring their part by assisting with the selection process of much-needed materials, and offer the necessary advice with regards to the need for repair or replacement of worn out shingles or metal sheeting.
Residential homeowners can be assured that most electrical contractors are fully insured and licensed to carry out any electrical repair work safely, or installation of electrical wiring for new homes as well as restoration work to older homes.
In cases like these, companies that excel at setting up a robust structure that will not only support the roofing materials but also ensure a safe platform so electricians can be assured of their safety while laying down the required wiring for homeowners.
It is good to know that an electrician got you covered in terms of any type of electrical installation and rewiring, retail maintenance, electrical testing, when buying a home, code correction, and a host of other electrical requirements within your home or office.
After all, the work carried out by an electrical and roofing contractor makes up the backbone of a good community. It goes without saying that they deserve all the recognition that often times do not come their way.