A Simple Way to Transform Your Bedroom's Image
by Shiraz Kahn on Sep 21, 2016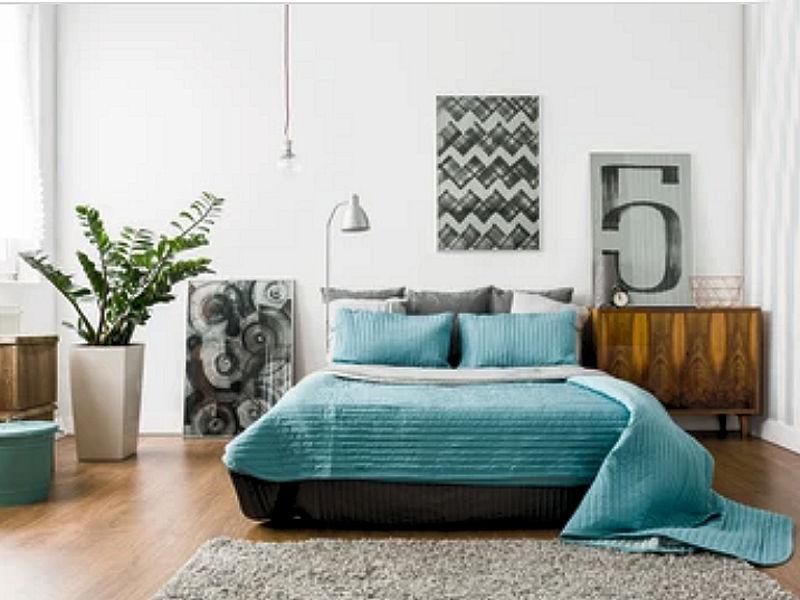 If you think about it, you probably spend more time in your bedroom than in any other room in your house. Sure, most of that time might be spent sleeping, but there's nothing wrong with getting your head down, snuggling up under the covers, and closing your eyes to drift off into a dream world after a busy day.
If you want to feel truly relaxed and enjoy great sleep every night, you'll need to feel comfortable with your surroundings as well as in your bed. Besides, it's your home, and you probably want it to look fantastic.
You've probably already carefully chosen your bed and mattress to make sure they provide ultimate relaxation. You might have bought ultra-stylish matching bedsheets and curtains to give your room a uniform and modern look. You may have invested a relatively large amount of money into buying the perfect pillows that allow your head to sink while providing adequate support.
However, even after all that, you might think that there's something missing in terms of your room's image. The walls are painted in a warm and inviting color, you're happy with the flooring and style you've chosen for your curtains and bedsheets, and you've put up a few paintings so that your walls don't look bare. So, what exactly is it that's missing?
A Headboard will Transform Your Bedroom
Your bedroom won't look complete without a stunning headboard that catches your eye from the second you walk into the room. Luxurious headboards stand tall and proud, and they can act as a shield between your bed and the wall to prevent the paintwork from sustaining any damage. In addition, if you browse the range of products online, you'll find there are many different designs, and one of them is bound to suit your room perfectly.
The best suppliers, such as the one aforementioned, put a lot of care into their products because they know how much difference they make to a room. They use beautiful fabrics that exude warmth, charm, and character, such as weave ruby or chenille fudge. In addition to the luxury they offer, there are many benefits to choosing the best suppliers:
They offer advice – The best headboard providers may be happy to offer advice and tips as to which headboard will best suit your bedroom and bed.
Workmanship warranties – Headboards should last for years, and the best suppliers will happily guarantee the quality of their products in terms of workmanship.
They make headboards in a range of styles – We've already mentioned the fact that headboards are available in a range of patterns and fabrics, but they're also manufactured in a variety of shapes as well.
They can be delivered to your door – Headboards can be rather large, but that doesn't matter when the best companies will happily deliver your product of choice.
It's easy to transform the overall look of your bedroom if you provide it with the addition of a luxurious headboard. If you're not convinced, simply browse through a selection of products to get a feel for how great they look.