Creative DIY Bedroom Storage Hacks
by Sam on Jun 20, 2016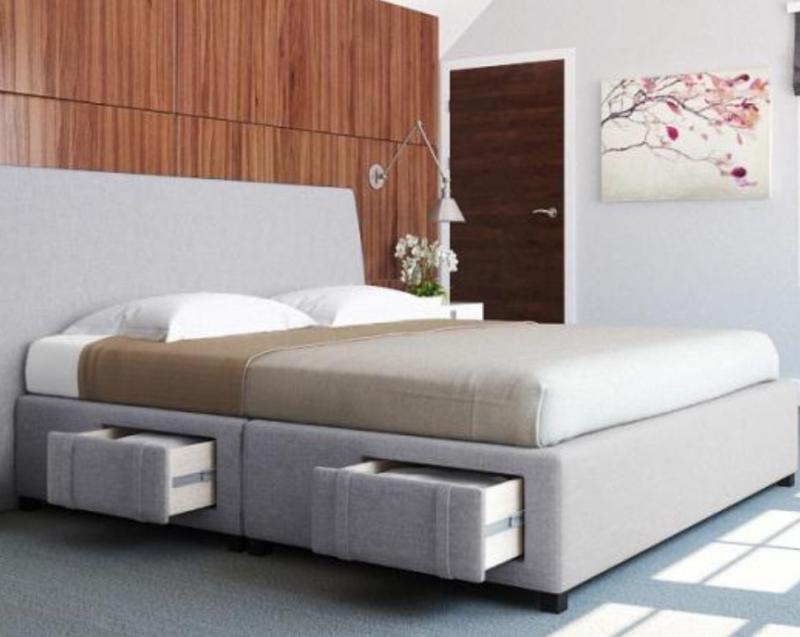 Having a unique piece of storage for your bedroom doesn't have to be expensive. These cheap DIY storage hacks are easy to make and add a creative touch to your bedroom. A bonus is that they'll keep everything organized!
Under-bed storage
Using the space under your bed in an organized manner (not just throwing items under there) can save you a significant amount of space.
Nowadays, many bed frames come with handy roll-out drawers for storing bed sheets, clothing, and knick-knacks. It's much easier to keep items organized this way.
Simply attaching wheels to the bottom of old, wooden drawers will do the job. If you have some spare ones around your house, you will only have to buy a few small wheels.
Wall storage
Attaching storage units to your walls is an excellent storage option for your bedroom.
There are so many ways you can get creative with wall storage. The possibilities of materials you can use are endless: wood, metal boxes, fabric baskets, the list goes on. You can use anything you have around the house that would be suitable to save yourself the money you would spend on buying the materials.
Wall storage for accessories
You can also use wall space to display accessories that you love, like necklaces, hats, and scarfs.
A great no-cost idea is to use an old wine rack to display them. It'll add a unique and creative feel to your bedroom.
Picture frame jewelry box
Another great wall storage idea is to use an old picture frame to store your jewelry in. You can achieve this by adding a wooden box to the back of the picture frame. Then cover the inside of the frame with fly screen, wire, or even lace so that it's easy to hook your jewelry onto.
Makeup storage
Do you have an old spice rack hanging around that you never use? Why not use it to display your nail polishes?
It will add a unique touch to your room will organizing the small bottles that would usually be scattered all over the place.
Hanging lipstick storage 
If you have an extra shoe organizer hanging around you can use it to display lipsticks and makeup brushes.
These items typically take up a lot of table space so it's handy being able to store them away in your cupboard.
Magnetic racks
Magnetic racks are a great way to store tweezers, nail scissors, hair clips or any other small metal items.
Attach a long, powerful magnet to a shelf or wall in your bedroom to create the rack. You can then clip on any metal items that you want easy access to, or simply wish to have on display. Doing so can be a great way to save space.
There are so many creative bedroom storage hacks out there that you need to try! They're easy and fun to make and save you the money you would have spent on buying the items new.