Things You Can do to Maintain Your House
by Guest on Feb 21, 2018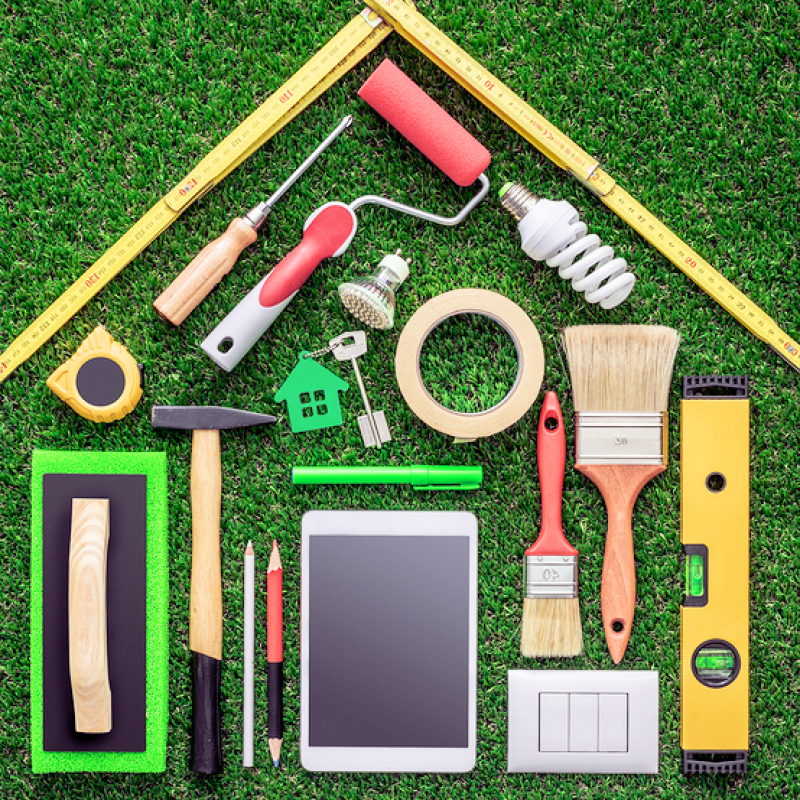 The best way to maintain your house is by doing the house renovation and maintenance. A renovation is changing the entire settings of the house. Some things to consider is renovation, painting, looking for new problems before they do too much damage and overall cleaning.
Renovations:
The best way to maintain your house is by doing the house renovation. A renovation is changing the entire settings of the house. Some people even make or remove the walls adjoining the rooms for larger or smaller space. If you want to change the way your house looks, you can do that easily by the renovation. The best thing to do is by hiring the professionals if you don't know what to do. They can handle everything on their own and can help you with your house chores. All you have to do is to pay them in the end, which is not that much. They also give different discounts, which allow other people to avail their services too.
Paint:
If we talk about the things that can change the entire look or your house, one of the most common is painting. Paint can make your house look entirely different. If you have selected the colors wisely, you can make your house look amazing, no matter how big or small your house is. If you like to live in a big house, then you can paint your walls in light colors. They will give the illusion of big rooms, even if you have smaller ones. Similarly, if you have bigger rooms, you can paint them dark to make them look amazing. If you don't know about these techniques, you should learn about it from the internet and if you don't have time for that, let the professionals do their job.
Check for leakages:
Another way you can help to maintain your house is by checking the leakages. If you have a house and it's been more than ten years, you should get it checked by some professional. There is a huge chance that the house might have some kind of leakage at this time and it is better to check it first. If you can check it yourself, it is better, but if not, you should hire some professional to do that for you. This way you can make your house look beautiful for long, because leakage can make your house weak from inside and it gets damaged easily. Leakages can also occur from the blocked drain from tree roots.
Cleaning:
Cleaning is also important to maintain your house. It is the most important part of maintenance. It is not only important for your hygiene, but to make people like your house too. Always remember one thing that no one wants to come and stay in a dirty house. SO if you want many guests in your house, then you should clean your house all the time. If you can't do that on your own, you can hire the professionals to do the cleaning for you. They have huge machines that can help to clean the house in no time. These experts can clean every nook and corner of your house in no time.