Maintaining Your Home Heat Recovery System
by Boris Dzhingarov on Feb 1, 2019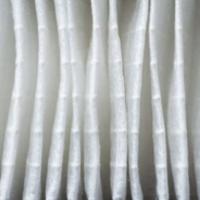 If you can do so, maintaining your home heat recovery system can save you money as you do not need to hire an expert to do so. Fortunately, you should not have a lot of problems with your machine, and if you do they can be solved easily if you have the tools, skills, and know-how. If you prefer to do it yourself, here are a few maintenance issues that can happen with these systems and how you can solve them at home. 
Heat Pumps
If you buy your heat recovery system from a reputable source, the heat pumps should last around 20-30 years with no problems. When you get your system installed, you should be given several maintenance jobs that need to be done each year. If you are unsure of what heat pumps you have and what maintenance is required, check out this helpful article for more information.
Ventilation Filters
A home heat recovery system will require the ventilation filters changing and this is something that can be easily done yourself. The air filters in the vents that are in each room will begin to block up with dust and dirt and render your heat system useless over time. The filters should be replaced anytime between six months and a year otherwise your fan will need more energy to work. If you notice a room is not warming up as it used to, it may be time to change your filter. If you are unsure of how to do so after reading up online, it may be worth hiring a professional.
Check the Warranty
Before buying a home heat recovery system, it is worth checking the length of warranties from different companies. The longer the warranty, the less you have to worry about if things do go wrong. If you are unsure of what is wrong with your system and you do not know where to start, calling out the company is your best bet. If it is under warranty, you will not have to pay a penny.
Buy A Good Brand
The best way to ensure that you will not have to carry out much maintenance on your heat recovery system is to buy a good brand that will last a long time. Although a brand may be selling their system cheaply, this does not mean it is of good quality and this can end up costing more if things do go wrong. Companies such as BPC Ventilation sell high-quality brands and can install any system for you. This means your system will be properly installed and will reduce the need for maintenance.
Replacing your systems ventilation filters every year is something that cannot be avoided but is one job you can do yourself if you feel confident to do so. With the help of the internet, you can watch others doing so before trying it yourself. To ensure your system needs minimal maintenance, purchase one with a long warranty from a great source.