Eco-Friendly Building Materials to Consider Before You Remodel
by Guest on Apr 5, 2020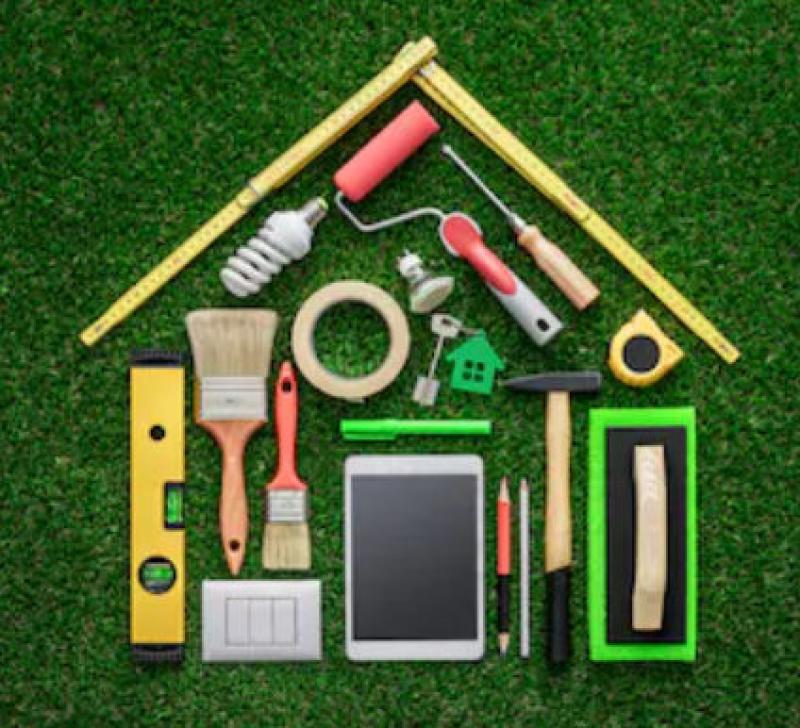 Are you thinking about remodeling your home but concerned about your potentially large carbon footprint? Of course, you'll want to make your house as energy efficient as possible by choosing Energy Star appliances, LED lightbulbs, and the best windows you can afford, but what's often overlooked in the process is eco-friendly construction materials. Check out the list of sustainable building materials below, and talk to your contractor about which ones might be right for your project.
Exterior Construction
Recycled steel beams. If your job involves framing an addition, look into using recycled steel beams instead of traditional lumber. Using recycled steel saves trees and keeps perfectly useful metal out of the landfill. Steel is also a great choice anywhere extra strength is needed.
Recycled plastic lumber. If you're adding a deck, consider using boards made of recycled plastic instead of wood. This product is much more durable and eliminates the need for chemical coatings for waterproofing, cutting down on future maintenance while saving trees and keeping plastic out of landfills.
Cellulose insulation. If your project requires insulation, consider using cellulose instead of plastic or fiberglass products. This fluffy, eco-friendly material is typically made of recycled newspaper, which reduces waste and keeps your new addition chemical-free.
Interior Fittings
Reclaimed wood, brick, and stone. Talk to your interior designer or contractor about finding used building materials. Often when buildings are torn down or gutted for a remodel, the materials are salvaged and sold for reuse. It may take some searching, but you can find gorgeous antique floorboards, handmade bricks, and other historic materials to lend some charm and interest to your project. Not only are these materials unique, but this type of recycling is also eco-friendly.
Bamboo flooring. Consider skipping hardwood floors in favor of bamboo. You can get a similar look, but bamboo is a far more renewable resource than trees because it grows very quickly. Growers can replace a stand of bamboo in just a few years, but it takes decades to replace a forest.
Salvaged hardware. In addition to reclaimed wood and other building materials, you can browse your local salvage yard for everything from doors to stained-glass windows to antique kitchen cabinetry. Salvage yards and antique dealers are also great places to find glass doorknobs, unique hinges, and antique drawer pulls. It may take some patience and an open mind, but if you love to shop, this is a great option for finding quality materials to salvage and repurpose in your project.
Low-VOC products. VOCs (volatile organic compounds) emit fumes that can pollute the air and be hazardous to health when those gases are trapped indoors. Formaldehyde is the most well-known VOC, but these chemicals are found in many common construction materials, including paints, wood coatings, and adhesives. Talk to your contractor about replacing traditional products with low-VOC versions whenever possible. If you're doing your painting, it's easier than ever to find a low- or no-VOC interior paint: just ask the sales associate to point you in the right direction when you bring in your paint chips.