Amazing Cleaning Hacks with Ketchup
by Tammy Emineth on Apr 23, 2019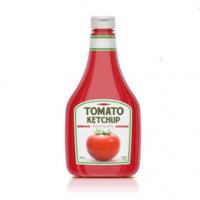 Ketchup is great on hamburgers and hot dogs, but it is also pretty handy for cleaning things around the house. It can be found in almost every home in America, chances are you probably have a bottle in your fridge right now. So, what can ketchup clean? Read on and find out.
Why Ketchup Works
Nearly every type of ketchup contains vinegar, a very helpful acetic acid that is powerful in many different cleaning products. An added bonus is the citric acid from the tomatoes that aids in breaking down grime. What's even better is the ketchup doesn't have to be an expensive name-brand variety to do the cleaning work, any kind will do.
Tip: always test new cleaning products on unseen areas of the dirty object to ensure it will not cause damage.
Polish Silver
Planning a nice dinner party and notice that your good silverware is looking a bit tarnished, but you are all out of polish? No problem, just go get the ketchup and a soft cloth. Put a small drop of ketchup on the cloth and spread it over the silverware. Let sit for just a few minutes and then rinse and dry well. The heavier the tarnish the longer you will need to let the ketchup sit and do its thing. Ketchup is great at shining up copper kitchenware as well.
Read More: 8 Ways to Declutter a Kitchen
Crusty Burned on Food
Get that caked-on burnt yuck off of pots, pans, and casserole dishes. Make the scrubbing process much easier by using ketchup. Cover the burnt bits with a generous coating of ketchup, cover, and let it sit overnight. The acids should eat at and loosen the food from metal cookware so you can easily wash and rinse it away.
Clean Crusty Bugs from the Car
Drive for a period of time and you are bound to have some bugs splattered across your headlights, grill, and bumpers. Use ketchup to help get those crusty buggers off. Coat the bugs in ketchup and let sit for around 15 minutes. Scrub with a soft bristle brush and then clean the car as usual.
Read More: Household items you aren't cleaning but should
Small Rust Spots
There are many metal items around the home that can take on bits of rust with time. Maybe your bathroom faucet has a small bit of rust, just apply a thick layer of ketchup and give it 30 minutes to work. Rub it out with a soft cloth and rinse well.
Shine Stainless Steel
Stainless steel appliances can harbor fingerprints and water spots. Polish with a bit of ketchup and a soft cloth then rinse with a water-dampened cloth and buff dry.
Read More: Spring Maintenance Tips for Your House
Who knew ketchup was such a versatile ingredient and had way more uses than for your burger or hot dog?