Reasons Why a Credit Score Can Drop - Financing Mortgages
by Guest Post on Feb 18, 2019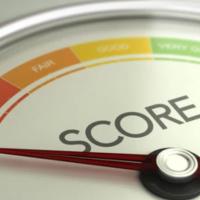 Avoid Dropping Your Credit Scores
Your credit score can drop because of a variety of reasons. Many of us assume that our credit score is only related to the amount of debt that we have. Sadly, this is where most of us go wrong.
A variety of factors influence your scoring, and you need to be aware of them at all times. When it comes to your credit score it is true that knowledge is power.
When you go to pick a lender to work with, you don't want your credit score to come as a nasty surprise to you. This is why you want to monitor your credit at all times. Never undervalue the importance of a good credit score, as it can affect your finances in so many ways.
The best way to continuously monitor your credit score is to get in touch with credit agencies a couple of times per year to check on where you stand. Top credit agencies include Experian, Equifax, and Transunion.
One of the most important things to do before picking a lender is getting your financial house in order. You don't want to have a plan that includes buying a home within a certain time period only to find out your credit score could drastically affect your loan terms.
Those who have the best credit scores get the best interest rate and other terms. You should strive to be one of them!
Factors that Influence Your Credit Score
Applying for new credit cards and transferring debts from other cards will have a negative impact. Credit agencies will wonder what you are up to and if you are in a serious debt situation. The best idea is to have a couple of credit cards and stick to them.
Check out credit cards that give you something back like cashback or loyalty rewards like store discounts. Go for cards that offer permanent good value for money, and make sure that you pay them off every month.
If you do have credit card debt, transfer the debt to an interest-free card and pay it off within the time limit in the agreement. Stop card surfing - this can really hurt your credit score.
Keep your identity safe. You may find this hard to believe but one of the most common reasons your credit score may drop is because someone has "borrowed" your personal information. He or she may be using it to apply for loans and cards. Most of the time you will only find this out when you contact a credit agency. In this day and age, it is vital to keep personal data safe.
Opening new accounts with banks. You may think that you are doing yourself a favor by checking out the best deals on bank accounts and transferring accounts to get a better deal. That may not be the case. All of this kind of information is sent directly to your credit file. Stick to one bank and don't bank surf.
Instead, try to get a better deal from your bank. Always remember that banks are businesses and you are their customer - they want your business.
Raising your credit balance can also affect your credit score. If you suddenly decide to book a vacation to Hawaii and use your credit card to pay it off over a year, it will without a doubt affect your credit score.
A credit agency will not be aware of your financial plans and only see increased debt. Taking out loans and car repayment plans will also affect your credit score.
Payday loan companies can seriously affect your credit score as most credit agencies really don't like them. Stay away from them at all costs.
Credit inquiries will affect your score. This is when you allow a potential lender to pull your credit report. Many lenders will want to do this even before they offer you a loan deal. If you are serious about taking out a loan, check your own bank first. They should already have your details on file.
If you are tempted by special offers for things like debt consolidation, you should be very selective when it comes to picking your lender. Talk to them before you agree to them before you allow them to pull your credit report. Remember that they don't care about your credit score - they only want to make money.
You may not be the master of the universe, but make sure that you are at least the master of your credit score. No Jedi knight mind tricks are required to do this. Making sure that you are in control of your finances is all about planning ahead, staying in control, and thinking twice before you enter into any financial arrangements.
Final Thoughts
Understanding where you stand with your credit score is important when buying a house. Make sure you do your financial due diligence before you meet with a real estate agent and start looking at properties. Make sure you get pre-approved for a mortgage. You will be in a much better place when your credit score is in line with your expectations and not below them.
Hopefully, you have a better understanding of why a credit score can drop. Of course, with knowledge comes power to not make a financial mistake that will adversely affect your score.