Mold Spore Growth Conditions and Water Damage Consequences
by Guest on Aug 3, 2010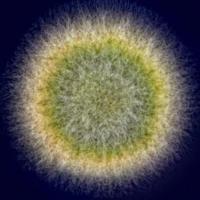 Molds and fungi are found everywhere inside and outside and can grow on almost any substance when moisture is present. Molds when they reproduce make spores, which can be carried by air currents. When these spores land on a moist surface that is suitable for life, they begin to grow.
Molds are essential to the natural breakdown of organic materials in the environment. Mold is normally found indoors at levels that do not affect most healthy individuals. When these levels become abnormally high as determined by indoor air quality testing or a mold inspection, remediation is recommended to be carried out by a professional remediation company.

Because common building materials are capable of sustaining mold growth, and mold spores are ubiquitous, mold growth in an indoor environment is typically related to indoor water or moisture problem. Mold growth may also be caused by incomplete drying of flooring materials such as concrete. Leaky roofs, building maintenance problems, or indoor plumbing problems can lead to mold growth inside homes, schools, or office buildings. Another common source of mold growth is flooding. For significant mold growth to occur, there must be a source of water (which could be invisible humidity), a source of food, and a substrate capable of sustaining growth.
Common building materials, such as plywood, drywall, furring strips, carpets, and carpet padding are food for molds. In carpets, invisible dust and cellulose are the food sources (see also dust mites). After a single incident of water damage occurs in a building, molds grow inside walls and then become dormant until a subsequent incident of high humidity; this illustrates how mold can appear to be a sudden problem, long after a previous flood or water incident that did not produce a mold-related problem. The right conditions reactivate mold. Studies also show that mycotoxin levels are perceptibly higher in buildings that have once had a water incident (source CMHC).

Whether if a home suffered only from minor water damage, small leaks and inadequate airflow permitted a mold infestation. Both our indoor and outdoor environment has mold spores present. There is no such thing as a mold-free environment in the Earth's biosphere.

Mold Spores need three things to grow into mold: • Nutrients: Food for spores in an indoor environment is organic matter, often cellulose. • Moisture: Moisture is required to begin the decaying process caused by the mold. • Time: Mold growth begins between 24 hours and 10 days from the provision of the growing conditions. There is no known way to date mold.

Mold has a crucial impact on human health, if not identified and treated on time the consequences may be dangerous including permanent damages to the human immunization system. 911 Restoration recommends an annual mold air test to each home or business to prevent mold health hazards.

If you have any questions or concerns regarding any mold issue, do not hesitate to contact us at any time at 888.243.6653 or http://www.911restoration.com