Effective Stain Removal tor Carpet Cleaning
by Boris Dzhingarov on Jan 6, 2014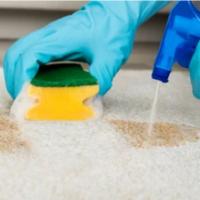 We all love carpets and these are a huge part of interior design. The problem is that all carpets are susceptible when referring to dirt, mainly when referring to pets and kids. It is so easy to end up with beverage spills, food stains, or ink stains. While some of the stains can be cleaned with ease, others are really difficult. You will need to use special techniques and cleaning solutions to get the job done.
To give you a helping hand, let us go through the most common techniques that are nowadays used. If at any point in time you think that you cannot handle the carpet cleaning job, go for a local professional. For instance, when you need carpet cleaning services, use the internet to find the best firm for you and hire it. They always get the job done better than what you could do.
The Absorbent Technique
This is quite a fast method and a simple process. Water is sprayed on the carpet and then you use a vacuum cleaner to eliminate soil particles. In this case, the water includes absorbent or cleaning detergent for the best possible results. You will like this method since it uses little water. Drying time is thus a lot shorter.
The Bonnet Method
This is a dry carpet cleaning technique. You use water and an oscillating or rotating brush to dampen one affected part of your carpet. Excess water is removed with pads. A rotating brush is utilized to clean sections. The Bonnet method is perfect for removing stains but is not suitable for regular carpet cleaning.
The Shampoo Method
In this case, you can use wet shampoo or foam shampoo. The neutral shampoo is utilized for the wet technique. Never use such a method in the event that you have carpets that are made out of wool since that would leave a really foul smell.
The Steam Cleaning Method
This is the most common of all the methods that are nowadays used in households from all around the world. A vacuum cleaner is utilized to first eliminate all the solid dust particles. Those particles that you cannot remove with the vacuum cleaner will be eliminated with hot water jet sprays in a combination with detergent. Stain elimination is possible when the detergent has enough time to act, around five to ten minutes. Hot water would be extracted with the use of a vacuum cleaner that includes a tank.
To eliminate all unpleasant odors, you need to leave carpets alone so that they can properly dry. Technological advancements made it possible to extract vacuums that have a huge extraction power while drying time reduction times are reduced. The professional cleaning services include many different technologies that are perfectly based on the type of carpet that you own.
If you want to clean your carpets alone, you must know what to do. No matter what technique you use, make sure that you know what you have to do.