How to Fund Your Home Improvement Project
by Boris Dzhingarov on Dec 22, 2017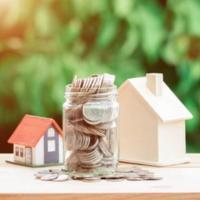 Planning to have your home remodeled anytime soon? You better prepare for it financially. A good amount of money is needed to push through with a home improvement project. It might be taxing to do this, but the result will be worth it. Nothing beats having your home beautified and well-maintained.
Funding your home renovation can be the toughest part of this project. To start with it, you need capital first. If you don't have enough money to push through with it, then you won't be able to renovate your home.
So, here are some ways how to fund your home improvement project effectively:
Home loans
One of the most powerful ways to fund your home renovation is by getting a home loan from trusted banks near you. You can get the best home loan interest rates and deals, depending on your credit profile. Simply make sure that your credit score and record stay clear and clean to ensure your success in getting a loan. Also, when you decide to apply for a mortgage, make sure to understand everything about it. Learning about loans will help you deal with it properly.
Self-finance
If you already have enough savings to fund your home improvement project, the better. You won't be needing to apply for a loan or borrow money from someone else just to complete the amount of money you need. Apparently, this is the simplest way to start revamping your dwelling place and at the same time though in a way. You have to be sure in placing your money on this project and taking some risks. There is nothing to regret by doing so, for it is your property anyway.
Personal loans
Unlike home loans, personal loans do not offer many tax advantages and have a shorter timeframe to repay the money. However, these can be an alternative to putting up your home as collateral. As long as you have good credit, you can get personal loans that you can use for your home improvement project.
Family, friends, or relatives' assistance
It is not a surprise that you will need a huge amount of money when you decide to have your home remodeled. You need to be financially prepared, so you can beautify and improve your safe haven. But if you think your fund is not sufficient, you can always ask for some help from your family, friends, or relatives. It might be easier to seek assistance from them, but there is a risk, too. Never lose their trust and ruin your relationship because of money. Repay them on time and take charge of your obligations to them.
Raising funds for your home remodeling is both frustrating and costly. But there are plenty of ways to find the money for this project, like the ones mentioned above. All you have to do is take into consideration these and do your best to spruce up your home. Everything will be worth it in the long run, so be patient.