5 Spring Cleaning Tips for Your HVAC System
by Guest on Feb 26, 2014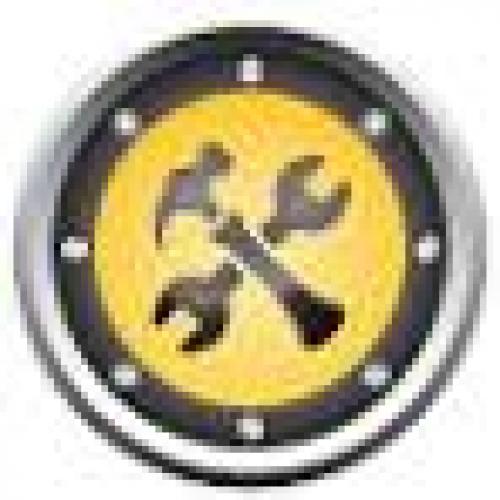 All that sunshine and the clear blue skies put a spring in your step, and you're ready to get busy around the house. Home maintenance just seems a little easier this time of year, so take advantage of your energy, and show your air conditioner a little love.
These five spring cleaning tips will help your HVAC system weather the long, hot summer.
Weatherstripping isn't a component of your AC, but it makes a big difference in keeping the house comfortable. A one-eighth-inch gap bleeds as much air around a door as a 2.4-inch hole punched through the wall. A dollar bill comes in handy for identifying leaks, so open up your wallet. Close a door or window on the bill while it's positioned across the weatherstripping. If the fit is snug and you can't pull the bill out, you're in good shape. If it slides out, you need to replace that old weatherstripping to help seal your house.
2. Don't Forget the Air Filters
You mean to change them, but it's easy to forget. Dirty filters put a strain on your AC's performance could affect your home's air quality. Most disposable filters should be changed at least every three months, but a busy household and a couple of pets can shorten that time. Some HVAC systems use washable air filters made with electrostatic fibers. Clean these models with a hand vacuum, then rinse well with the garden hose until the water runs clear. Always make sure the filters are dry before putting them back in place.
3. Keep That Condenser Clean
Your AC condenser endures all kinds of weather twelve months a year. Its housing provides some protection, but leaves and dirt slip in, the fan blades suck up grass clippings, and cobwebs trap fine debris. Before you do any kind of cleaning, always make sure the unit's power is shut off. Remove the housing, and clean the condenser coil and fan with a dry rag. Home improvement stores carry coil cleaning products that make the job easier but resist grabbing the hose. Heavy water sprays turn dirt into a sludge that can clog your condenser.
4. Check the Evaporator Coil
Depending on where your evaporator coil is located, this can be an easy DIY project. However, it might be a job for your friendly HVAC pro. If the component is located over your heater in the plenum, use a stiff brush to loosen the dirt, and then finish the cleanup with a vacuum attachment. If the plenum is sealed shut, you'll need to call in an AC technician. Some home systems house the evaporator coil in the outside unit, but if you're in doubt, schedule a service call with your HVAC specialist.
5. Program Your Temperature Control
Getting your HVAC system into shape helps hold down utility bills, and this is a great time to invest in even more savings. According to Energy.Gov, a programmable thermostat reduces cooling costs by 10 percent and allows your AC to run more efficiently. Storing daily settings that cool according to your timetable makes sure that the house always stays comfortable. These modern thermostats even work with older systems, so talk to your AC professional about installing one of these smart money savers.
Treating your home's HVAC system to a regular spring cleaning extends the life of its components and keeps those cooling costs under control. The best finish to your routine is an annual inspection by your HVAC specialist. Between the two of you, that AC will be ready to handle the hottest summer.
Gary Singleton is an HVAC contractor for Max Mechanical Air Conditioning & Heating. Gary has over 20 years in the industry and often provides helpful tips and information on residential air conditioning repairs.