Plan Your Dream Cabin
by Lorena Benchis on Jan 20, 2012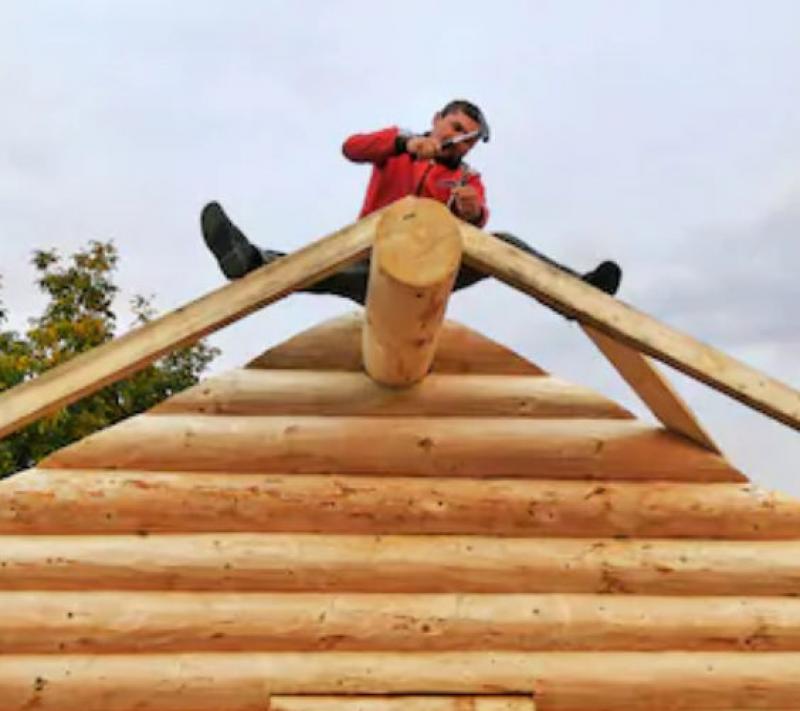 Many people dream of building their own small cabin in the woods, just like in "Little House on the Prairie." Constructing a simple cabin is not difficult, even if you have limited experience with building projects. There are ready-made plans available, or you can design your own.
Just imagine opening the door to your new cabin, one summer morning. Rays of warm sunlight gently slant through the windows, lighting up a cozy place with everything you need: a pine table; a couple of mattresses covered with home-stitched quilts; a box piled with logs, chopped and ready for the woodstove; and a compact kitchen in the corner. This is the cabin dream. Why wait any longer?
Like all successful projects, this one takes a lot of planning and preparation. You need to consider what you are going to use your cabin for. Perhaps it will be somewhere where you practice yoga and meditation. Maybe you'll be having visitors to stay there, or it'll house your daughter when she's back from university, in which case you'll need sleeping solutions from a specialist. Or perhaps you need a home office or work studio. Cabins can also house pools or gym equipment if you're a health and fitness fan.
The purpose of the cabin will determine its design. This should take into consideration the size and shape of the plot and the need for a septic system and a well. Draw up the plans for the cabin with the dimensions of the exterior and an interior floor plan. Next, calculate the building materials you will use (how much timber, how many doors, windows, cement for the foundation, etc). Price the materials and get a rough estimate of the total cost. When planning your dream cabin, you must follow local building rules and have all the required inspections throughout the building process. Obtain a building permit from the local authority before starting construction. You don't want your cabin dream to turn into a nightmare!