What to Consider When Investing in an Oak Conservatory
by Guest Post on Feb 8, 2017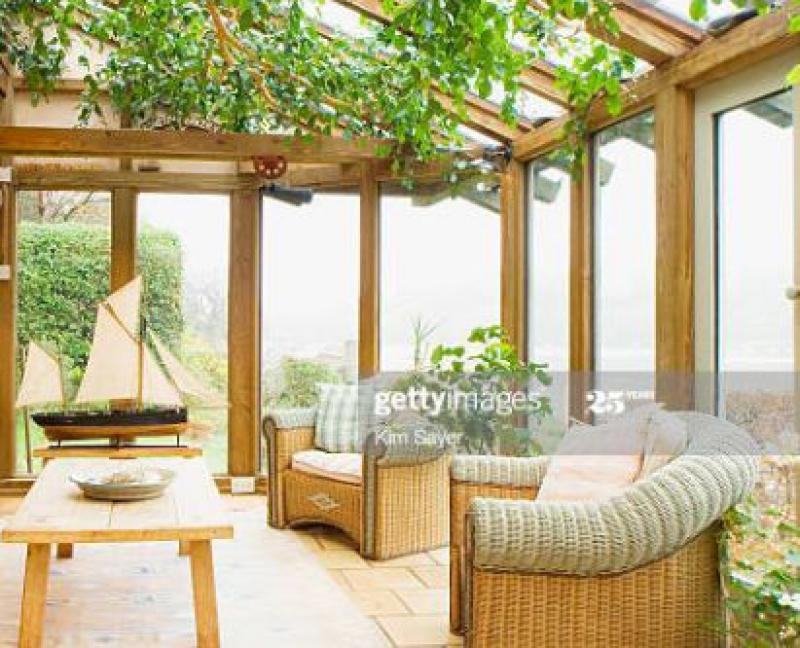 When it comes to installing a conservatory in your home, you are opting for a luxury feature that will undoubtedly add a prestigious appeal to your property. The icing on the cake, however, is, of course, opting for an oak conservatory.
Oak is a high-quality wood that is renowned for its ultimate luxury aesthetic and elegant appearance. Therefore, when you opt for an oak conservatory, you'll want to make sure you consider all design elements of your extension before making any final decisions on your oak conservatory investment.
The sourcing of your oak wood
It is highly recommended to opt for FSC (Forest Stewardship Council Sourced) wood when choosing your oak conservatory.
FSC sourced oak wood is an environmentally-friendly, sustainable wood source that is guaranteed for its durability and long-lasting qualities, as well as being sourced from ethical and well-managed forests.
Conservatory shape and style
If you've already started looking at conservatory designs and styles, you'll probably be overwhelmed by the sheer amount of choice offered by numerous conservatory designers and manufacturers.
Ultimately, the shape, style, and size of your oak conservatory will depend on the size of your property, your budget, and, of course, your personal style.
There are numerous conservatory styles you can choose from. These include Gable-fronted conservatories, Lean-to conservatories, Edwardian conservatories, P-shaped conservatories, and Victorian conservatories.
While Lean-to conservatories tend to have a sloping roof and work well in smaller spaces, the other four types of conservatory, mentioned above, tend to have more traditional looking roofs. This means that lean-to conservatories are a great choice of a contemporary conservatory.
When choosing between the more traditional conservatory styles, you may want to think about the glass panel configurations, as well as how much space you'd like the conservatory to take up in your garden.
Custom designed oak conservatories
Where budget is not such a high-priority in your oak conservatory investment, you may want to opt for a custom design for your oak conservatory for your very own bespoke conservatory.
A custom designed oak conservatory will not only add value to your property, but it will also make for a unique property feature that will add elegance and sophisticated appeal.
There are obvious advantages to having an oak conservatory designed specifically for your property.
Think about the position of your conservatory
An installation expert will be able to help you when it comes to deciding on the position of your oak conservatory. You'll want to think about whether the extension will overlook the neighbors, what aspect of your garden it will focus on, as well as the effect of sunlight and whether it will provide a comfortable temperature. You may need to install an underfloor heating system, for example, if your conservatory is not often in the sunlight.
Take heed when staining your oak wood
When you've opted for a high-quality oak wood for your oak conservatory extension, you'll additionally need to opt for a reputable wood stain to ensure the overall quality of your conservatory extension.