Five Tips for Purchasing a Backhoe Loader
by Guest Post on Mar 14, 2013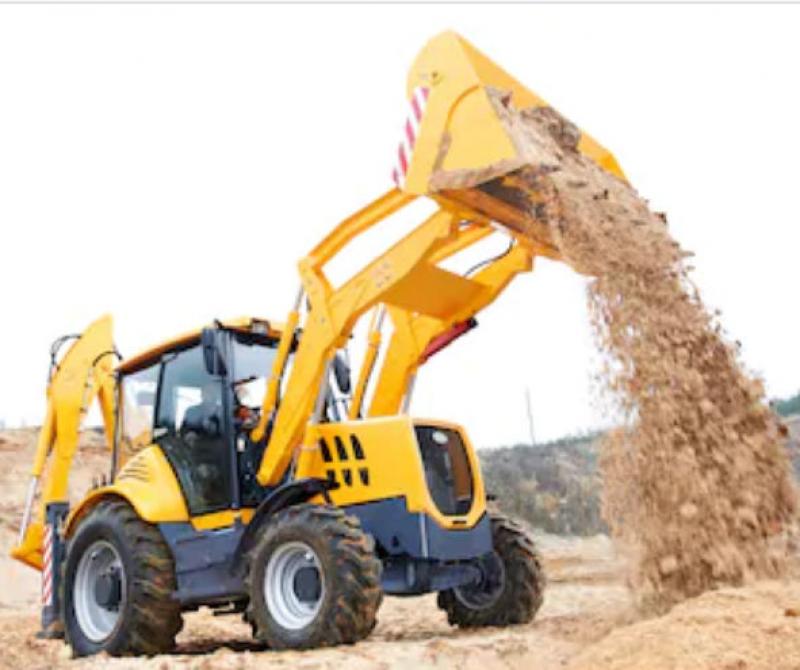 With prices starting at $50,000 for a used model, buying a backhoe loader is not like buying the Tonka toy of your childhood. You can't go into a dealership say, "I like that one! Wrap it up!" While the decision to buy a loader for your construction business is probably a good one, especially if you've noted a large amount of money being tossed down the drain in machine rental costs, you have to understand your needs before you make that important offer.
1 - Analyze Before You Buy
Before you buy a backhoe you need to know what type of backhoe equipment you want and carefully analyze your budget before making a major equipment purchase of this type. With the financial crisis just past us, many construction companies have been reticent to buy new equipment. However, if it is time, and your backhoe needs warrant it, then you want to get the most machine, with the most utility for your company. You want to make sure the new backhoe will make you more money. The only way to ensure this happens is to have a single piece of equipment that can produce the largest number of tasks in the shortest amount of time.
To find the machine that fits your company needs, analyze your load or height requirements. Consider your current and future needs. Make sure the machines you look at have the right amount of horsepower, large bucket capacity and have the operating weight to handle the tasks at hand. Typically you want the backhoe that offers the most capability and power, but one that can maneuver in even small spaces.
2 - Attachment Needs
You also want to consider your future attachment needs. While most loaders aren't sold with attachments, many do come with a quick coupler. This allows for the quick connection of attachments you frequently use. You won't always use an attachment, but the ability to quickly attach any that you do use, even sporadically, makes the backhoe you buy a more versatile tool for your business.
3 - Stabilizer Bar Shoes
OSHA safety regulations require that all backhoes have stabilizer bars so they remain safe to operators and personnel in the surrounding area when the backhoe is digging. However, the stabilizer bars need different shoes when working on different materials. You want the option of using grouser shoes for grip on dirt and rubber shoes for a better grip on asphalt.
4 - 2-Wheel or 4-Wheel Drive
Although a 4-wheel drive backhoe loader may be more expensive than a 2-wheel drive option, this could be an important feature; especially, If your construction sites are unpaved, in areas with loose dirt or mud. 4-wheel drive options also offer better maneuverability in all conditions.
5 - New or Used
Initially, a used machine may cost less and may seem a more favorable option, but these often come with expensive maintenance issues. On the other hand, a new machine has the distinct advantage of having all new parts and warranties.
Finance terms are also much better on new machinery than they are on used equipment. Besides, new equipment offers a better corporate image, therefore it can improve your ROI.
Bottom Line
Backhoe loaders will vary in price depending on the brand, size, dig depth, horsepower, dig depth and whether the machine is 2-wheel or 4-wheel drive. Any attachment you need will also influence the overall cost. But remember, you want a machine that will do the largest number of your tasks, and this may involve a higher upfront machine cost.
Jeremy S has worked on building sites on and off for 10 years. He enjoys sharing his expertise by blogging for construction-related sites. Click the link to view Construction Equipment.