Industrial Wire and Mobile Shelving Systems
by Guest Post on Feb 11, 2011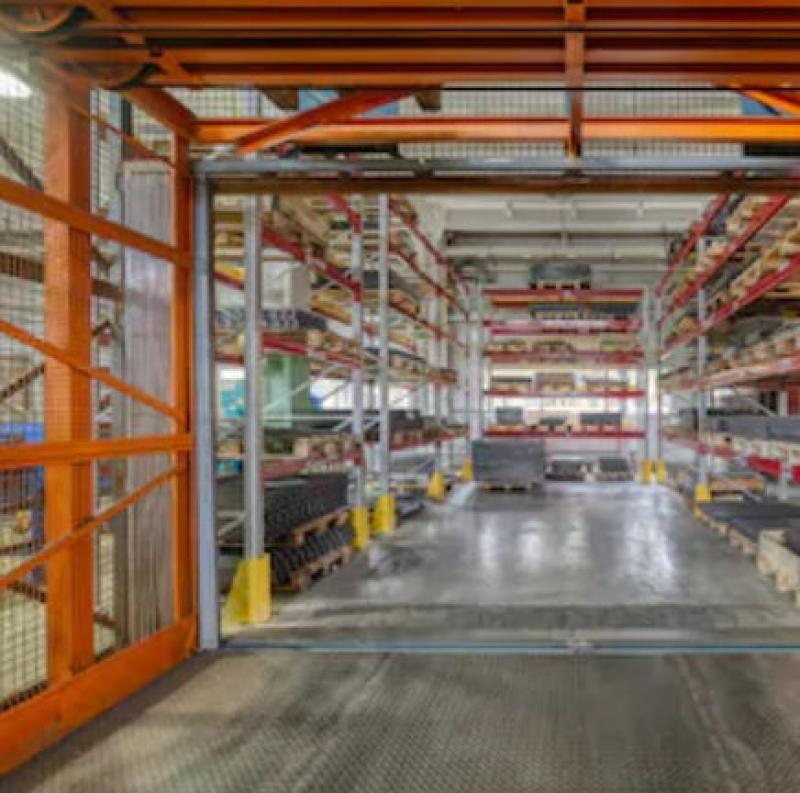 Shelving units and systems are essential for all business premises whether it be a warehouse or an office. Organizing files, stock and pallets make for greater productivity in the workplace.
Mesh Decks - Heavy Duty Industrial Wire Shelves
Metal wire shelving (also known as wire decks) is a cost-effective and strong alternative to timber and solid industrial steel shelving to store pallets and unusually shaped products. Industrial wire shelves are commonly used as a safety feature to stop pallets and products stored on them from falling through the rack structure and come in various weight duties and dimensions.
Even heavy-duty wire mesh shelving allows for easy installation due to lightweight and durable materials used in construction. They come supplied in several sections across one pallet racking bay. Metal wire shelving is dropped over the pallet racking beams and held in place by either waterfall decking, which extends over the top and down the side of the beam, or lay-in decking, which rests in the step of the beam. No fixings are required.
Metal wire shelving is specifically designed to handle unusually sized loads or uncommon pallets without being unsafe. For example, when the racking system is designed for cheap pallets, with metal wire shelving, it is now safe to store the smaller euro pallets.  Whilst heavy duty shelving allows for carrying one or more pallets, lighter duty metal wire shelving can be used as shelves for individual products to allow for easy access. Examples of these can be seen at warehouse wholesales and picking systems.
Safety inspectors encourage industrial wire shelves, as unlike solid metal and timber shelving, they allow water from sprinkler systems to flow down the shelving system.
Hygienic metal wire shelving has been designed to store food products in commercial catering. This includes nylon, stainless steel and chrome wire shelving to help airflow products and to help against corrosion in areas such as cold rooms and freezers.
Getting the maximum productivity from office space can be aided with Mobile Shelving Systems. You can double the capacity or half the space is taken by your unmoveable shelving system.
With mobile shelving there is no need for multiple access aisles; only a single aisle space is required. Aisles are created according to the location of the files required by moving the shelves apart.
Mobile shelving systems run on minimum friction tracks laid simply and quickly onto your existing carpets or floors - no fuss, no disruption. These can then take your existing or new shelving, cupboards or filing cabinets, and the mobile shelving is moved by either ultra-low friction manual wheels or simple 13A plug electrically assisted systems. It's quick, simple and safe but highly space-efficient too. Easy moveable shelving.
These shelving systems can also enhance the security of your filing system, as the mobile shelving can be closed or locked to restrict access to sensitive documents and offer a sleek contemporary design fitting to every office environment and is easy to reconfigure as the business grows or moves.
Easy to specify, install and relocate. 
A mobile shelving system is installed on top of your existing floor without the need for fixings.
Minimum disruption during installation.
Fully modular - the moveable shelving system can be easily relocated or extended as circumstances change.
Rolled Edge Shelving and storage accessories are a common fitting to all frame styles - so you can adapt your industrial shelving as future needs change without worrying about compatibility. Accessories feature clip-in fitting so that any changes are quickly and easily made.
A major advantage of rolled edge shelving is the slim profile shelves and frames which give runs of shelving a neat, coordinated appearance. This design feature, coupled with the color options on the frames and optional decorative end cladding makes it ideal for use in offices and commercial environments, where the slim profiles minimize wasted linear space and optimize the use of the storage area.
Whether for the front of office storage of 'live documents' or long-term archiving, rolled edge shelving is the ideal solution.
Having the right industrial shelving systems and storage shelving units key to operating an effective document and data management system. This is especially true now that the Data Protection and Freedom of Information Acts are placing further pressures on organizations to comply quickly and efficiently.
Rolled edge mobile shelving, with its wide range of sizes and accessories, is the right solution to meet the needs of today's modern office environment.