Tips to Use the Extra Garage Space
by Guest on Sep 5, 2017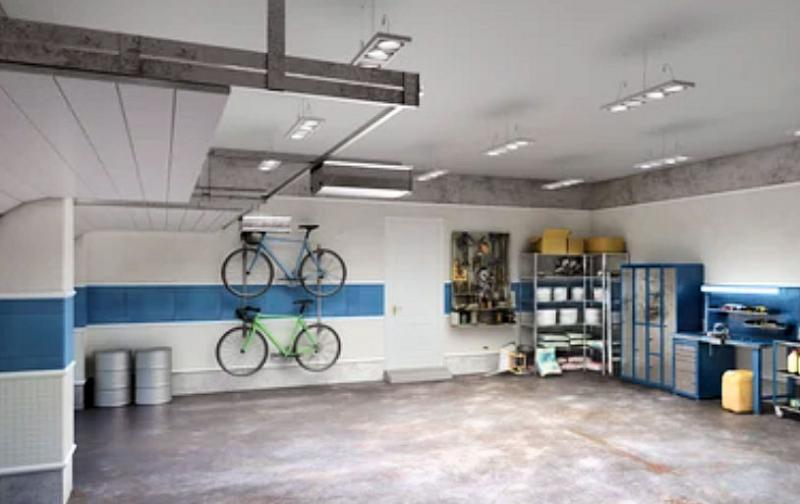 The garage is one of the places in a house that is usually not well taken care of. Most people tend to just park their cars and rush inside their homes. The remaining space is used for keeping junk, tools, gardening equipment, etc normally.
Some houses have space for two cars but they will be using the space to park just one car, the remaining space would be left for junk and will be usually cluttered. Well, this is a fact and this was how my garage was. I used to park my used Toyota Corolla in one parking space and the next space was used to keep all the unwanted items. However, one day my friend spoke to me and advised me on how better to use the garage space. I liked his ideas and made the change that I wanted, but I would love others to benefit too and hence this article.
Gym:
The extra space for a car is ideal to create a home gym. It will be one of the best places to exercise. Instead of a gym membership, you can invest that amount in a good home gym. You need not travel to the gym and waste time and energy, you need to just get into your garage and start your fitness regimen. If you do not wish to invest much you can get weights and a bench and you can start.
Home Theatre:
The extra space in the garage can become a wonderful home theatre. All you need to do is to get a projector and screen and a nice sound system. If you can invest in reclining chairs then even better, you will have a fully functional home theatre with the best picture and sound. It will become a great place to unwind with your family and friends.
Man Cave with Bar:
Get a snooker table and set it up. Also, bring a refrigerator and stock it with beer. Get a few bean bags and place them strategically. Now you have a cool place to hang out with your friends. You will want to keep staying there.
Guest Room:
Create a proper guest room in the extra space. Set up the walls, you can do it yourself or get a carpenter to do it. Paint in wonderful hues and set up a bed and there you have it in a guest room.
Art Room:
Many artists have set up their art rooms in garages. They can think and paint better and in peace. So if you are art inclined then setting up a nice arts and crafts room would be ideal for your garage.
Office:
Many great companies have had their first offices in a garage. These include Google too. So if you are thinking about becoming the next big start-up, then what better place to start, than your garage. Many furniture solutions are available for a small office and you can buy them and start work immediately.