How to Organize Your Garage for Optimal Storage
by Boris Dzhingarov on Aug 22, 2017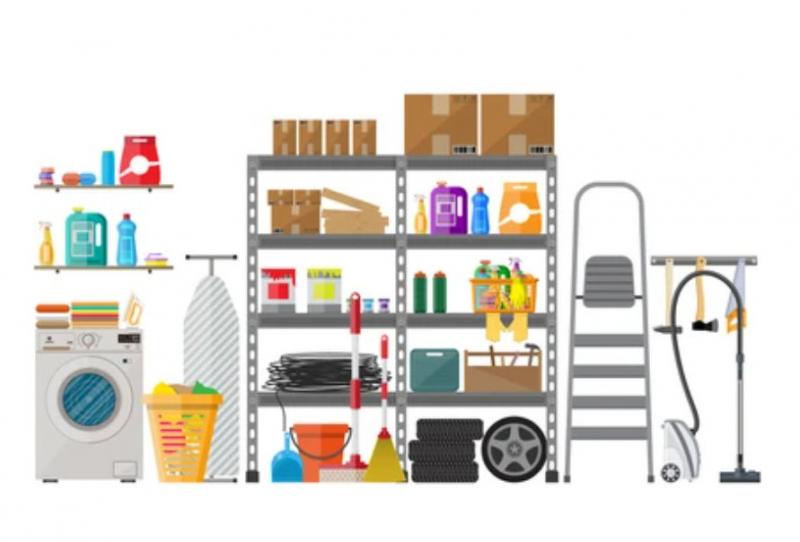 The garage is often a dumping ground. It's the place we store everything that doesn't have a home elsewhere. A list of items deposited in a garage may include tools and DIY equipment, exercise accessories, bicycles, car maintenance items, and that fake Christmas tree you hate but can't get rid of.
Usually, items are dumped with no thought to how it is organized, which makes it difficult to find individual items when you do actually need them. For this reason, it is sensible to devise a storage system, so you maximize the available space and create extra room for things you might need in the future, such as tools.
If you are looking around your garage and wondering how on earth to begin such an exercise, read on for some useful tips.
Take Everything Out
The best place to start is by removing everything so you can see what you own. There are bound to be items that haven't seen the light of day for years; items you don't need and can be thrown out or donated to charity. Begin by removing everything you don't want or need and then you can see what's left. Chances are you don't need quite so much storage capacity as you previously thought.
Storage Solutions
Now that the garage is empty, it is time to organize the space. Think about what type of storage you need. Shelves and cupboards are probably going to be most useful, but these can be fixed or moveable. Modular plastic shelving is useful in a garage, as it is lightweight yet strong. If you have heavy items, look for plastic pallets for shipping, so they can be stored safely off the floor, but still moved if necessary.
Fixed shelving and storage is one solution to a storage problem, but once it is in place, you won't be able to move it around to accommodate new items. However, it is simple to fix some shelves to the wall, while leaving floor space accessible for a vehicle. Beware of power outlets when fixing storage in place. You will need access to power outlets for DIY and car maintenance, so don't block them off with cupboards.
Make Space for Vehicles
If you use your garage for storing a vehicle, make sure you leave enough space when fitting storage units. It could be disastrous to spend an entire weekend fixing cupboards and shelves to the walls, only to discover your new SUV no longer fits inside the garage.
Organize Items Intuitively
Once you have shelves and cupboards in place, work out what needs to go where. Organize items into groups. For example, place decorating items in one cupboard, hang tools on the wall, and stack paint cans in a corner, etc. Invest in plastic stacking crates for items that don't fit in drawers, cupboards, or on shelves. Label crates so you know what is in them. This makes it easier to locate smaller items in a hurry. Stack gardening tools in a round bin or hang them on the wall.
Lastly, make sure your garage is nice and secure if you use it to store expensive tools and gardening equipment.