Which are the Main Commercial Garage Door Types
by Gerald Ada on Nov 3, 2017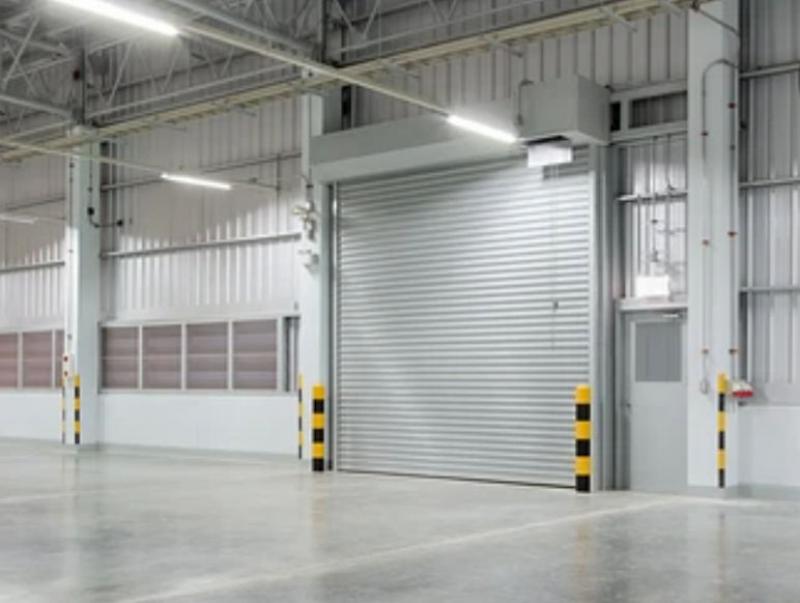 When we talk about the types of garage doors, we mainly emphasize the way they move. The interesting thing about commercial doors is that although there are mainly two types, they come out in many variations. That's because each commercial facility has different needs. What's important to one business is indifferent to another.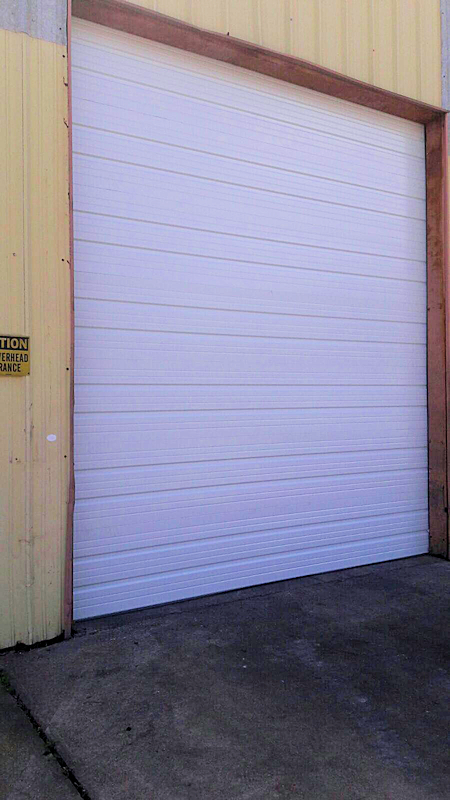 The main distinctions between commercial

garage doors
So, commercial garage doors are either overhead or rollups.
Overhead garage doors are usually sectional. In other words, their panels are hinged together and the door moves on vertical and horizontal tracks. Some are high lift doors which means that the headroom is larger than usual. Some industrial garage doors use a vertical lift system which allows them to move high up with the help of vertical tracks.
Commercial rollup garage doors roll up into a box placed at the headroom. But not all rollup doors are the same either. There are rolling service doors, rolling shutters, and counter doors. Another special type is the security grilles, which are often installed just for protection. The main commercial garage door materials used for construction are metal (aluminum and steel), rubber, and glass. The latter serves better in applications, where having a clear view is important (restaurants, retail stores, cafes, etc.).   Basic characteristics of some commercial doors Insulated garage doors Many commercial garage doors are made of at least three layers of panels to be insulated. The skin of the panels is often thick and the outer part is made of galvanized steel. The intention is to make the door extra durable and resistant to impact but also energy efficient. This is often very important to facilities, where sensitive products are kept and must remain at specific temperatures. Fire-rated doors These doors are not ideal only for fire stations but also at facilities, which must meet all fire safety standards. They are designed to shut automatically in the event of a fire to provide protection. Many rolling service and counter doors are made with such standards. High-speed doors As their name implies, high-speed garage doors are made to move faster than regular doors. They are also made to sustain a larger number of cycles. They are heavy-duty doors that also need limited maintenance and this reduces garage door repair costs.  Wind load doors Wind-resistant doors are made to remain durable and intact during strong winds and hurricanes. There are standard and extended wind load options and the decisions are made based on the local codes. Which features make commercial doors unique? A great distinction between commercial and residential garage doors is that the former ones have much stronger openers. These doors can still utilize trolley openers, but there are also slide and hoist operators. Some doors, especially high lift ones, would require jackshaft garage door openers due to the large distance to the ceiling. Although commercial openers are made for light, medium, and heavy-duty applications, they are usually much stronger than residential ones. Overall, commercial garage doors are large and made of sturdy materials while they use very powerful openers. Not that residential doors are not made strong, but commercial ones are used more often and so they must meet the facility's requirements. The good news is that there are options for all commercial applications and that makes it easy for everyone to find the ideal door.