Types of Door Knobs
by Myke Thomas on Jul 30, 2013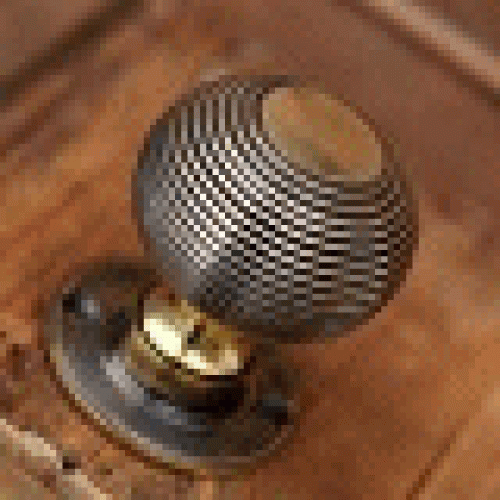 The door knob originated in the 18th century, as shop catalogues and illustrations from the time demonstrate. Offered as a replacement to the original latch mechanism of door opening, door knobs soon caught on as a sensible alternative. Although lovers of interior design may not view them as such, door knobs actually play a vital role in the overall appearance of a room.
Generally, commercial or industrial building will choose a door handle over a door knob, to ensure ease of access for all the people using the building. However, in private homes it is very much a matter of taste as to whether you prefer a door knob or a door handle. Some may argue that a brass door knob, for instance, adds a certain air of prestige to a room, whilst others may prefer the simplicity of a door handle.Generally, door knobs do not have locking mechanisms attached, making them better suited to rooms in a house which do not need to be locked, such as lounge, dining room, kitchen and hallway doors.
There are many sorts of door knobs to choose from and it can be difficult to know which would suit your home best. Here we take a look at each one in turn, in order to determine where it might be most suitable in a house.
Period door knobs – These are the simple, classic round door knobs. They work well in any room of the house and can fit in with different styles of décor. Period door knobs may have an additional 'reeding' detail, or may feature an oval or mushroom shape as opposed to a spherical shape.
Rim door knobs – Again, this classic shape suits any room. Rim door knobs are usually available in polished chrome, satin chrome or polished brass.
Crystal glass knobs – Choosing a crystal glass door knob will add that extra special something to a room. This type of knob works well in a richly decorated lounge or bedroom.
Backplate – To make a door knob stand out, choose a knob accompanied by a backplate.
Delamain – The Delamain range of door knobs offers a vast selection of stunning door knobs in designs. These include ivory crackle, black porcelain, a flower or Greek design and much more. A Delamain door knob looks best in an elaborate feature room.
Black Iron – A black iron door knob can add an imperial feel to a room, as it makes a strong statement.
Whichever door knob you go for, ensure that it will work with the rest of the décor in the room. A door knob in the wrong colour can look out of place. With a little careful thought and consideration, you should be able to find the perfect door knob to finish your room. In the meantime, enjoy browsing through all your potential choices.
Author Bio:
Myke Thomas is looking for a brass door knob for his new study and is considering whether to have a period or cast iron door knob.