Repairing Holes in Window Screens
by Michigan State University on Apr 26, 2012

Replacing a damaged section or an entire screen can be done with tools usually found around the home and by do-it-yourselfers. This also will help with keeping insects out of your home.
Several different materials are available for screening including aluminum or plastic which are nearly permanent against the weather. The galvanized iron screen was used in the past but this material will rust throughout time and should be replaced before it discolors the window frame and wall.
Screen fabric comes in different widths so choose the width that will cover your frame with the least waste.
METHOD 1
Step 1. - Cut a patch of the screen which will cover the hole at least 1" on all sides.
Step 2. - Unravel a long piece of screen wire or several pieces and lace it through the patch and screen.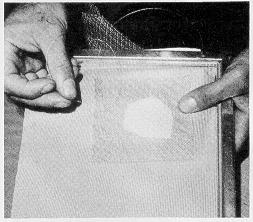 METHOD 2
Step 1. - Cut a patch large enough to cover the hole with about 1-1/2" around all sides and unravel all sides of the patch about 1/2".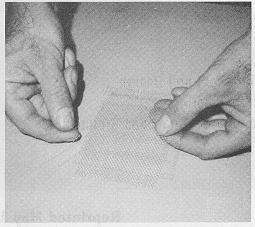 Step 2. - Bend the ends of the wire 90 degrees to the patch and push them through the screen covering the hole. Bend over the wires projecting through on the backside to hold the patch.