Solar Panels for the Home Save Money and Our Environment
by Guest on Oct 16, 2012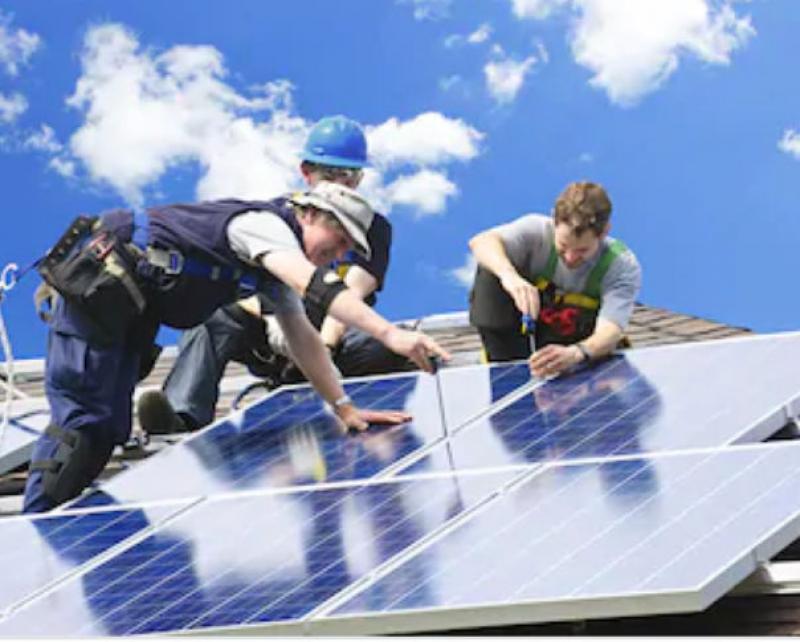 The process of fitting solar panels in your house offers a barrage of positive benefits. This is a renewable energy source that takes advantage of the sun's radiant light. As a result, it is not damaging to the environment around us. As well, solar panels can greatly reduce the cost of home utilities. Please continue reading below to learn more about this amazing energy source.
What are solar panels for the home?
Solar panels are environmentally friendly. They are normally made of copper or silicone and are designed to capture the sun's radiant light energy. Such energy is then transformed into electrical current. Once this current is produced it can be used to supply the home's energy needs. These panels are often installed on the roof of the home. However, they are sometimes positioned on the ground in a central location near the dwelling.
Why is solar energy better?
There several reasons for choosing solar energy. This power supply offers a multitude of positive benefits. Here is a highlight of some of the most popular solar perks.
Traditional energy sources have proven to be extremely damaging to the environment leading to global warming. As the demand for energy grows this damage becomes more apparent. World energy demands are vastly increasing as the population grows and third world countries trend development. This is the reason that the use of solar energy is so imperative. Solar energy uses protons from the sun's radiant light to produce energy. This is not harmful to the earth.
 
The supply of fossil fuels is becoming depleted. This stems from the worry that energy sources will soon run out. Solar energy is a renewable energy source. It is derived from the sun and scientists estimate that energy can be obtained from the sun for an additional five billion years.
 
In today's lagging economy most people search for ways to save money. Switching to home solar energy can provide huge savings in home utility costs. Solar panels utilize the sun's free light to bring current to your home.
Is it expensive to install home solar panels?
The benefits far out way the cost. The initial startup can be a bit pricey. However, future savings well balance starting investments. It takes approximately 2000 watts of maximum capacity current to supply the average homes' energy needs. 240 square feet of solar panels are needed to produce this much current. A system of this size would cost in the range of $20,000. Many homeowners choose to start with a smaller quantity and add to it gradually to reduce the impact of start-up costs. Just keep in mind that once you have converted to solar panel use your monthly until costs will plummet.

As you have learned above solar panels are key to the world's future energy supply. This method of energy production will help save the environment for future generations. It is a renewable source so there is no need to worry about depletion of supply. As well, it will bring great financial savings to homeowners worldwide.