5 Ways to Reduce a Household's Environmental Footprint
by Alex Cordier on Oct 19, 2016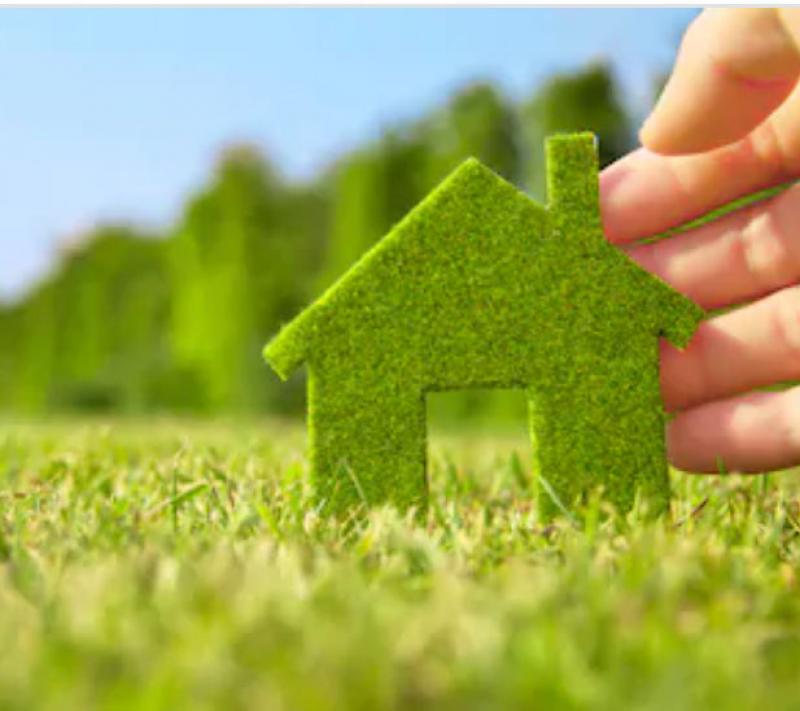 A home's environmental footprint refers to its overall impact on the environment, both in construction and when being inhabited. This includes elements such as the use of materials, the amount of waste and pollution produced, and the amount of ongoing resources it consumes, such as electricity and water.
As the environmental footprint of an average home has continued to increase, changes to resource use and waste reduction are required to ensure our way of life does not become unsustainable. Reducing your home's environmental footprint can make a significant difference. By doing things like limiting water use, reducing waste, utilizing renewable energy, and using eco-friendly cleaning products, you can help to achieve a more sustainable society.
Water Saving
The conservation of water is one of the most important steps toward reducing the environmental footprint of a home. Many areas in the world are already under severe water stress, and if consumption continues at the current rate, this condition is only going to spread and get worse.
To reduce water usage in the home, you can employ several different strategies. Using more efficient showers and toilets will make a difference, and if you get new appliances, make sure that they are also water efficient.
With water catchment areas and other sources of supply coming under increasing stress, you can also consider strategies like harvesting rainwater. Your home can be fitted with a system that will collect rainwater and filter it for use in the home.
Solar Power
The use of solar power can make a big difference when it comes to reducing the environmental footprint of the home. Instead of using energy from a power plant, solar power does not release greenhouse gases into the environment.
While much of the electricity produced in many Western nations already comes from sources that are clean and renewable, the use of fuels like coal and gas are still major ecological issues. By fitting your home with solar panels, you can further reduce the consumption of fossil fuels and help to eliminate the pollution that comes from their burning. Many governments also offer rebate programs to subsidize home solar panels, and they can be a great way to reduce your home's power bill.
Eco-friendly Products
Many people do not realize the effect that certain products have on the environment. When we clean our homes and our bodies, the leftover waste from things like detergent, shampoo, cleansers, and polishes wash down the drain. If you use synthetics or harsh chemicals, this waste product can take decades to breakdown.
To relieve the stress that this puts on the environment, you can choose to use natural cleaning products. In recognition of the impact that these products have on the environment, companies have started producing ranges of eco-friendly cleaning products and natural body care. Choosing natural skincare products, shampoos and body soaps, natural surface cleansers and detergents for your dishes and laundry is a quick and easy way to reduce your home's environmental footprint.
Sustainable Building Products
If you want to have a more sustainable home, the best time to start is when the structure is being built. Many builders now specialize in building more sustainable homes, and various building practices can be employed.
In this, one of the most important considerations is the materials that are used to build the home. When building a sustainable home, the builder will select building materials that have the lightest impact on the environment. It could be timber, different types of concrete and earth products like bricks, stones, and straw bales.
Recycle Materials
In building the home, you can also make the process more sustainable by recycling and reusing building materials. If you are building a home, old materials like wood from floorboards, concrete, steel, bricks, aluminum, tiles, and glass can be reused or come from recycled sources. At the beginning of a building project, consider what recyclable and reusable products are available. In many ways, the performance of these materials will be just as their less sustainable counterparts.