4 Safety Tips for Handling Electrical Components in Your Home
by Guest on Jul 7, 2017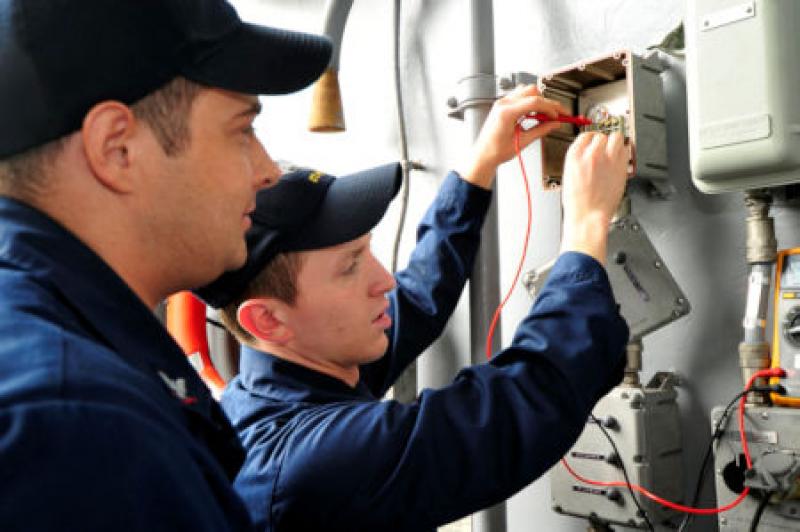 Fires caused by electrical faults account for a whopping $868 million in property damage, as well as thousands of injuries and at least 480 deaths every year. The electrical system in the home is one of the most poorly understood for many homeowners, who approach it with the DIY spirit only to suffer the consequences of incorrect installations. Electrical fires are deadly because they are often odorless and invisible. Overheated/improperly installed components can smolder for months before finally igniting.
This article highlights five tips that could make the difference between losing and saving your home.
1. Understand your limits
This is perhaps the most important tip of all. Even if you're handy around the home and you can handle lots of other difficult problems, your electrical wiring system should only be handled by a qualified electrician. You must check their credentials to confirm that they are licensed electricians before allowing them to carry out repairs in your house. Remember that your electrical system is connected throughout the home and a small miscalculation in one portion can have disastrous consequences in another part of the home.
If you must handle projects on your own, and some can be done easily – changing light bulbs, plugs, fuses, sockets, etc. – remember to turn off the correct mains switch so that you're not working on live wires. Call for help if you're not sure about anything, anything at all.
2. Understand what fuses and circuit breaker do
Circuit breakers and fuses are installed to protect a circuit's wiring more than the appliances connected or loads carried. What this means is that breakers and fuses step in to open a circuit if the current is high enough to cause damage to the wires. However, this may be ineffective if the current is way too high, and your appliances may still get damaged. Therefore, it's important to adhere to the recommended load for each circuit to reduce the likelihood of overloading a single circuit.
3. Understand how extension cables work
Extension cords/trailing sockets have different electrical capacities and ratings. Many homeowners don't even know this, much less apply it. Any trailing socket connected to a major appliance – refrigerator, AC units, space heaters, computers, etc. – should be sufficient to handle the load. Otherwise, the trailing socket may overheat and become an electrical fire hazard. Also, avoid running cables in places where heat cannot dissipate properly, such as under furniture or rugs.
4. Replace older equipment with safer equipment
If you have an older home and have a lot more appliances than the former owner, talk to an electrician to inspect the load capacity of your house just in case you need to upgrade wires. Also, older homes used to have aluminum wiring, which easily expands when heated and can result in loose connections. Such wiring needs to be replaced with copper wiring. Also, talk to them about installing GFCI outlets which can automatically cut power in the event of a ground electrical fault. AFCIs can detect faults in wiring and breaker circuits if there's likely to be a fire.