AV Installation
by Guest Post on Jun 29, 2010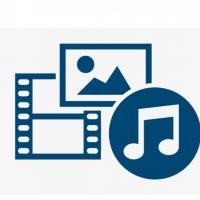 AV stands for audiovisual and is the combination of audio and visual components. Audiovisual or AV installations are on the rise with both the business and domestic markets realizing the benefits of bespoke AV systems. Standard systems can be installed but a bespoke system is completely tailored to the specific requirements of the customer. For domestic customers alone there are many different reasons a bespoke AV system is required such as one which is geared towards movie and film watching, focusing on music or for home office requirements.

The first stage in any project is to establish a brief with the client, including what functionality is expected from the system and any budgetary constraints that may exist. From there the audiovisual installation consultant will draw up a system specification and layout diagrams if necessary, along with a detailed quotation setting out all of the costs involved. It is very important to instruct a company that will liaise with architects/building contractors as well as electricians and any other on-site contractors. Communication and co-operation with building trades during installations are essential to achieve the best possible installation. The range of equipment and systems available is vast in today's market.

Audiovisual systems are installed in a wide variety of situations. A few examples are museums, schools, conferencing and meeting rooms, exhibitions, events, bars, clubs, film festivals, and even mobile AV installations in vans. Each situation listed has a different specification and requirement. Bars and clubs will require a system quite different from that of a museum installation for example. For businesses, the latest technology that comes with bespoke audiovisual systems greatly improves working conditions, professionalism, and productivity.

Domestic environments are also places where there is a need for the design and installation of bespoke AV systems, from a simple plasma screen on the wall through to whole-house audio and video. Home cinema systems are becoming very popular and with today's technology can be discretely installed to complement the surrounding decor, with exciting features such as concealed projectors and screens, touchscreen remote controls, and in-wall speakers. The home cinema projector market is heating up with a growing interest in high definition and larger displays. These days, especially with the onset of luxury city apartment living, the big challenge for manufacturers lies in combining cinematic performance with aesthetic looks. Where home cinema projectors are being installed in living rooms there is now the possibility of having a screen that can be hidden away in the ceiling or you could look to get a nicely designed screen that can be wall mounted. Design is rapidly becoming the most important deciding factor when it comes to the screen.

When searching for an av installation contractor it is important to check that a full Health & Safety policy is available to view and that the policy is adhered to by the installation engineers. Method statements and Risk Assessments should be produced for every job which requires work off-site. Engineers should be PASMA qualified for work at height using scaffold towers and that any electrical work carried out is done so in accordance with BS7671 and NICEIC certificated.