Where Can I Find Cheap Shed Plans?
by Adam Smith on Apr 27, 2015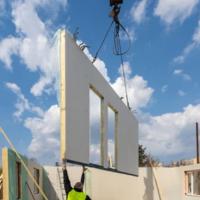 No matter what your plans are for building a shed you will find that you need shed plans to do the job right. Whether you decide to do it yourself or you plan to hire a professional builder to get it done, you will need shed plans to guide you from pouring the foundation to tacking on the roof. If you're still in the planning stages the good news is that there is an abundance of shed plans available online. You just need to set the criteria and start looking.
It is important to note that while you can find tens of thousands of shed plans online, they are not all created equally. You might find a basic outline for a rudimentary shed or you might find well-established shed plans with diagrams and detailed instructions. It will take some time and plenty of research but you'll find what you need.
Free Shed Plans
Begin your search for shed plans on websites advertising free shed plans. First of all, you can't get much cheaper than free so these plans will fit within any budget. Then there is the matter of good old-fashioned research. Perhaps you haven't yet decided on a style of shed or size? Or maybe you find one that uses alternative materials that strikes your fancy.
This will be the easiest way to search because you can simply type in 'free shed plans and start your search. Just be sure that the plans you settle on come with detailed instructions—that you can clearly understand and follow—diagrams and a checklist of the materials and tools you'll need to get the job done.
If at all possible, download a few free plans for shed building to make sure everything you need is provided. Free doesn't matter if it is incomplete.
Paid Shed Plans
Of course, you will be able to find tons of websites willing to let you buy their shed plans. But these plans are just like the free plans in that they are not always reliable or complete. Unfortunately, many of these websites also do not offer samples so you can be sure of the quality of the shed plans before you purchase them. You can combat this by looking up reviews from customers, and not just those advertised on the website.
There are also plenty of reputable companies providing shed plans for builders of all skill levels. Do yourself a favor and look closely at any sample shed plans advertised. Make sure you're getting more than a brief outline or a few jotted-down notes.
Building a shed is not an easy task without the help of quality shed plans. One mistake early on and your quick weekend task can become a weeks-long project that goes way over budget. Gather the list of materials you need for the shed you want, make sure you or someone you know has all the materials, and read the instructions before you begin. This way you can be sure ahead of time that you have all the tools you need to build a shed.