How to Clean and Maintain Hardwood Floors
by Newsy Siso on Apr 30, 2018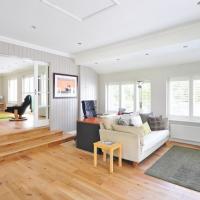 Hardwood floors are a common choice for many homes. It's not really surprising considering that hardwood offers several advantages. For one, it looks elegant and timeless. It is also said to be a great long-term investment. Many believe that homes with hardwood floors tend to increase in value over time. The aging of the wooden floor does not depreciate the value of a property. Instead, it can help raise its value.
This increase in value, however, cannot happen if you fail to properly maintain your hardwood floors. Go over the following cleaning and maintenance tips to make sure that your hardwood floors last longer and can contribute to the value of your property.
Ensure Proper Cleaning
If you are not well-versed in the proper cleaning and maintenance of your wooden floors, it would be better to ask pros to do it. A simple search using the keyword phrase "hardwood floor cleaners near me" should lead you to competent and experienced cleaners to do the job.
You can't just clean your hardwood floors however you want to do it. Avoid using harsh cleaning agents on your hardwood floor such as those that contain bleach. Even so-called home cleaning supplies such as vinegar are a no-no. These strong chemicals can dull the wood's finish and seep into gaps or into the wood itself and initiate unwanted reactions.
Additionally, when cleaning, make sure that you scrub or brush following the grain (of the wood). Going against the grain usually results in a different appearance. It will not show the same kind of sheen or luster as compared to cleaning or polishing following the grain.
Also, steam cleaning is not advisable for hardwood floors. Using water or moisture on wood regularly is going to lead to damage that may not be easily detected. In instances when you really need to use water or some liquid cleaning agent on your wooden floors, make sure that you thoroughly dry them after.
Seal Your Floor
If your floors haven't been sealed yet, have them sealed as soon as possible. Hardwood floors can be surface-sealed, penetrating seal-treated, oil-treated, lacquered, varnished, or shellacked. These sealing techniques will prevent water or other unwanted substances from seeping into the gaps in your wooden floor. Remember, however, that even if you have already sealed your hardwood floors, it is still not advisable to regularly use water to clean them.
Invest in Furniture Pads
Wood is a durable flooring material but it easily scratches. Moving furniture, in particular, can easily leave marks and scratches on wooden floors. To prevent these, it would greatly help putting pads beneath the legs of your furniture. Doing this will protect your wooden floor and at the same time make it easy to move your furniture.
If you see small problems such as scratches and cracks, don't let them grow into something bigger. Promptly fill them with wood putty or wood glue. You can then apply varnish or the same sealing you used for the rest of the floor to avoid inconsistency in the floor's appearance.