Find the Right Flooring for Your Remodeling Project
by Boris Dzhingarov on Feb 18, 2022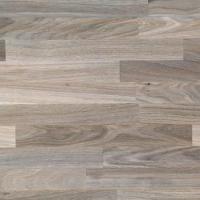 When you're renovating or redecorating, selecting the right flooring is critical to success. As well as the visual impact, you'll need to consider the functionality and practicality before deciding which type of flooring is best for your needs. To get started, take a look at these three popular flooring options and find out how they can work in any home:
1. Hardwood Flooring
For unrivaled character and enhanced durability, you can't go wrong with hardwood flooring. Installing a hardwood floor enables you to use natural materials throughout your home and benefit from an easy-to-clean floor in high-traffic areas, like hallways.
Although hardwood flooring always looks spectacular, it's not well-suited to every type of space. In rooms that are likely to experience high levels of humidity or water, hardwood floors may expand and contract excessively. This means that they may not be appropriate in bathrooms or subterranean rooms.
Whether you opt for a finished or unfinished hardwood floor, you can be sure that the natural grain of the wood will deliver a bespoke look that enhances both classic and contemporary interior design.
2. Laminate Flooring
The right coating can make a laminate floor completely watertight, which makes it a great option anywhere in your home. Similarly, scratch and stain-resistant layers ensure that laminate flooring can be used in high-traffic areas, such as playrooms and living spaces, without succumbing to damage.
Generally more affordable than hardwood, laminate flooring is a great option if you want to recreate the look of a hardwood floor on a lower budget. By choosing a high-quality laminate, you can maximize the durability of the floor too.
Available in a variety of styles, you can choose laminate that mimics that natural appearance of wood or opt for a style that's more uniform in appearance. Easy to install and maintain, laminate flooring is a great option in bedrooms, kitchens, bathrooms, dining rooms, and living areas.
3. Vinyl Flooring
Vinyl flooring is often overlooked but new technology means it's becoming a firm favorite among savvy homeowners and contractors. Depending on your needs, you can use firm vinyl over irregular floors or flexible vinyl to create a soft feel underfoot.
Easy to maintain, small scratches and dents can be easily dealt with via a handy vinyl repair kit, but you'll find that most vinyl floors have a protective top layer that reduces the risk of marking. In fact, you can even choose impact-resistant vinyl for busy areas or home gyms.
The range of designs ensures that vinyl can be used to elevate any interior. From faux stone and marble to the appearance of classic hardwood and polished laminate, vinyl is a great option if you want to incorporate stylish designs into your remodeling project.
Choosing the Best Floor for a New Space
Whether you're renovating an entire property or redecorating a single room, choosing the right floor will enhance the functionality of the space and help you to achieve your design goals. Whatever your budget and style, hardwood, laminate, and vinyl floors offer a wide range of options to suit your needs.