Safety Flooring and Non Slip Flooring
by Guest Post on May 5, 2010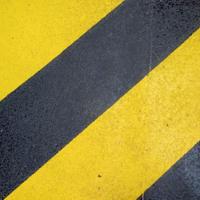 Health and safety in the workplace are becoming more and more important. Regulations for businesses to adhere to and implement have been strong in the past 10 years. In 1999, The Management of Health and Safety at Work Regulations were introduced to set out to employers their responsibilities for health and safety in the workplace. Since then, employers have had to carry out risk assessments in the workplace by either an in-house health and safety officer or a professional risk assessment consultant. The risk assessment identifies any problems, risks, and deficiencies in the workplace from anything from fire extinguishers and fire drills to toxic fumes and potential accident hot spots. This act provides guidance, codes of practice, and regulations for the employer to carry out the risk assessment as quickly and as easily as possible.
Slipping over on floors or downstairs are common forms of accidents in the workplace. These can result in serious injury. Prevention of such accidents is very easy and it is not just in industrial workshops and factories that slipping over can occur. Offices are as dangerous if the right prevention techniques and processes are not implemented. Stairs, storage areas, kitchens, and corridors can be potential slipping areas.
A very easy way to help to prevent such accidents is by using anti-slip or nonslip tapes on floors and stairs. These tapes come in various different sizes, forms, and shapes each specifically manufactured for a particular purpose ensuring maximum protection. Older buildings, for example, are areas where health and safety issues tend not to be as evident, especially on an old, uneven staircase. Nonslip and anti-slip tapes are easy to apply on such surfaces.
A nonslip tape can provide combined uses for example safety in the dark or areas of low-level lighting. Tapes are available with photoluminescent coatings as well as the nonslip element. Waterproof tapes are also available for areas where there is a lot of water for example on a poolside. These waterproof tapes are effective for walking on with shoes or barefoot. Finally, nonslip tapes are combined with hazard warning strips.
Other areas where nonslip and anti-slip tapes can be used are on ships and boats, skateboards, and bathroom floors. When fixing onto sodden timber or loose surfaces anti-slip bolt-down plates should be used when you want an instant and extremely durable nonslip surface. Such plates and safety flooring tapes mean that even if health and safety procedures have been overlooked in construction or if a room has been changed into an area that people are now going to be using, regulations can be easily implanted.
These nonslip flooring tapes and plates make adhering to health and safety regulations very easy and provide essential accident prevention for employees. Setting out health and safety guidelines for employers and employees makes the best practice of such regulations easy to understand. Health and safety handbooks around the workplace mean guidelines are always to hand and making employees more responsible for spotting potential hazards.