Benefits of Hardwood Floor vs. Carpet
by Guest Post on Feb 27, 2013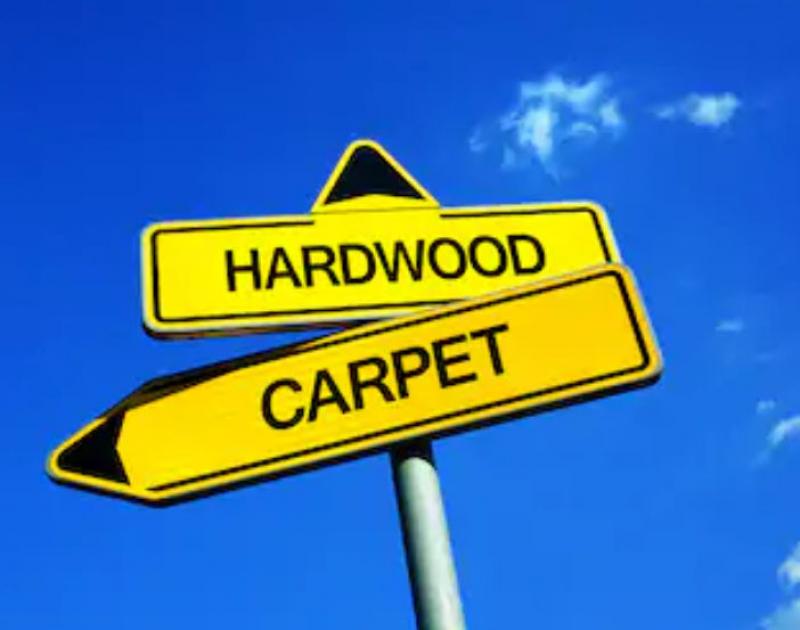 If you are in the market to redo your flooring, you will want to have a flooring company depends on to come out and tackle the job for you. Regardless of whether you are searching for wood flooring, you will want to make sure that your flooring is ideal for your specific living conditions.
Investing in the best flooring has to offer will ensure you are going to get the perfect flooring for your home and individualized needs. If you are worried about making the tough decision on your new floor, consider some of the following benefits for your needs.
One of the biggest factors between carpeting and hardwood flooring is the durability factor involved. If you have children and pets, you are going to end up replacing your carpet at some point. Children will end up spilling beverages and food on the ground, while pets could care less about your investment in flooring.
For those who choose hardwood flooring, you won't have to worry about replacing your floors just because of a spill or accident. They are surprisingly durable, so you can rest assured that they will be able to withstand all of the things that life throws at it. All it takes is a paper towel and a little hard work to clean up a mess on your hardwood flooring. If there is something that ends up damaging the structure of your floor, you will be able to sand and buff it down with ease.
Over time, the carpet is going to age. If you install carpeting into your home now, you are probably going to have to replace it in a few years. Think about the carpeting that many homes had back in the 70s. Would you want that same carpeting in your home now? Styles change dramatically from one year to the next, so you need to consider that when making your decision.
For those who choose hardwood flooring, that will not be an issue. The glorious luster of hardwood flooring in the 1920s is still going to look beautiful today. All it takes is some sanding, varnish and a little bit of time to bring your floors back to life. Hardwood flooring doesn't age. Even though there may be some differences in the styles of hardwood flooring, they will be able to last longer than their carpeting counterparts will.
Many homeowners choose to carpet because it is a lot more comfortable, but all you need is a few rugs to make hardwood flooring just as comfortable for sitting purposes. Put a few beanbags or chairs in front of the television and you are good to go to watch your favorite television programs.