Popular Remodeling Trends
by Guest on Apr 26, 2019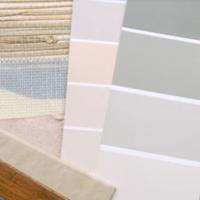 Every home needs a touch-up from time to time. Whether home remodeling is just a hobby of yours or you want to raise its value, make sure to do some research and come up with a detailed plan before you invest your time and money into this project. While some remodeling trends for homes are more persistent, others come and go with the change of seasons. We'll have a look at what's hot right now, so without further ado, we present to you some of the most popular home remodeling trends.
Renovating instead of relocating
Remodeling instead of moving to a new home is a growing trend in some countries. It is often easier and more cost-effective to give your current home a facelift than buy a brand new one, and homeowners are starting to realize that. Home improvement shows also contribute to the popularity of this trend, showing how fun home remodeling can be. If you haven't already, start watching some of these TV shows in case you need some inspiration and expert advice. When you're ready to start remodeling, you can call moving van lines to help you move out, but just temporarily, until the renovation is over.
Minimalism is among the most popular remodeling trends
Modern, sleek, simple, functional.
These words describe the minimalism movement that is currently very popular among home remodeling trends. Some of the best designers are incorporating this elegant style, and you can do it too, without breaking the bank. This trend is often seen in kitchens. It is characterized by white, handle-less kitchen cabinets and waterfall-style islands. Smooth-faced cabinets with minimalist handles are utilized to conceal appliances. Appliances are not only concealed but also energy-efficient. Remodeling your kitchen and lowering energy costs are some of the improvements that can increase home value best. Another characteristic of this trend is the use of recycled materials, like bottles and concrete, whose popularity is likely to grow in the next couple of years, partly due to the environmental issues we have been facing.
Retro style is always popular
Designers combine classic and modern trends to achieve the perfect balance between the old and the new. Give your home a timeless, classic look with a few vintage elements. The bathroom and the kitchen are ideal areas for experimenting with the retro style, although it can work in any room. The best thing about retro pieces? They can be quite cheap! If you have just bought a home your wallet has seen better days. It is necessary to ask for help even when moving, and it isn't free. Furnishing a new home adds significantly to your moving expenses. However, choosing a retro style can save you a lot of money.
What colors are popular?
Black and white make a great combo, although it can be a little hard on the eyes after some time. Another downside to these colors is that black shows every little scratch while white surfaces have to be cleaned more often. However, this is a very elegant and extremely popular home remodeling trend. If you embrace the black and white trend, just add some details in a vivid, eye-catching color – red, for example.
Currently, the most popular home color is grey. In fact, it has been popular for a few years now. It is subtle, neutral, and flexible, which makes it a good choice for homeowners who are more indecisive. Don't be afraid to pick grey because it goes well with any type of décor.
Bright yellow and blue have been replaced by darker, deeper colors, such as ruby reds, lush greens, and darker purples. Another popular color is deep, almost-navy blue. You can achieve a modern look by combining these colors with grey or light beige walls. Bright, grass-green is also popular, which is an exception to this rule.
Metals are everywhere
Metals, such as copper, gold, brass, bronze, and silver are a huge trend that can work in any home. Metals can be used anywhere - think cabinets, countertops, lighting, and fixtures. They can be both contemporary and vintage, depending on the rest of your home decor. This is also a good opportunity to do some recycling and save money during home improvements.
Remodeling trends that celebrate nature
The peaceful atmosphere of your home will help you relax after a long day of work. Natural tones and materials will help you create that atmosphere. Incorporate concrete, bamboo, wood, rusting, and stone into your home design and you'll be closer to mother nature. We have already mentioned some other popular remodeling trends for US homes that would go well with this theme, so feel free to mix and match.