What Makes Cork Tiles Better Than Other Flooring Materials?
by Guest on Nov 11, 2012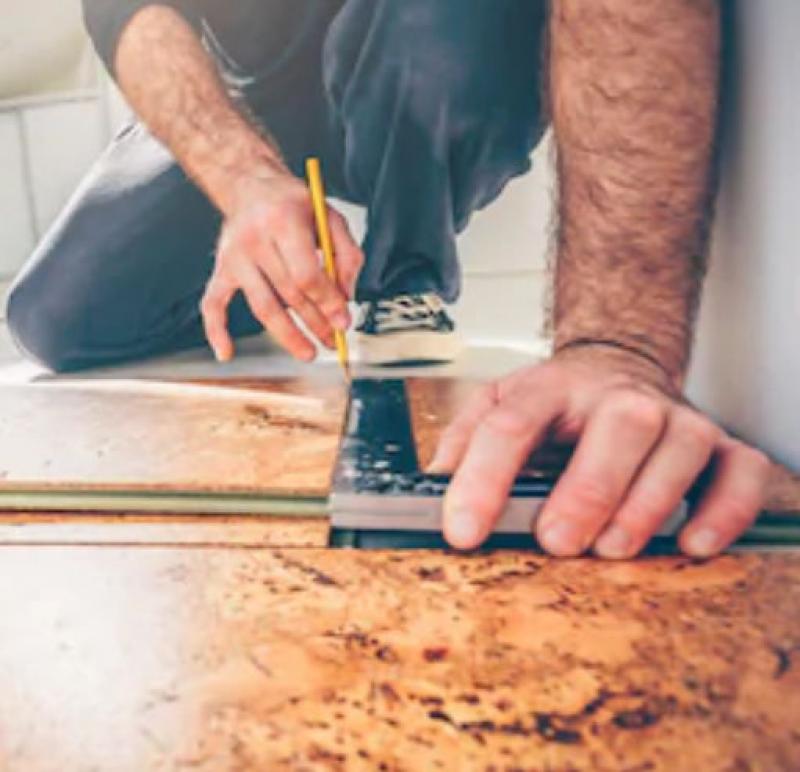 You might think that cork is only good to keep your wine bottles from spilling. While this is a great use of the cork material, it can also be used in other areas of your kitchen for design and function. Cork tiles are becoming the latest craze among designers and even builders. This innovative and unique material can transform your kitchen and is just as easy to install as parquet flooring. Read on to learn about the benefits cork tiles can offer you and look forward to cooking family dinners every night. 
What Makes Cork Tiles Better Than Other Flooring Materials?
Cork is a soft fiberboard that can be manufactured in a variety of different ways. When the flooring is concerned, cork is sold in either planks or smaller tiles. If you are looking for easy installation, cork tiles are the preferred medium. But if you are debating whether you should invest in traditional wood planks or the cork tile alternative, you might be wondering what makes cork tiles a better choice for rooms like the kitchen. There are a variety of benefits that cork can offer that is not offered by wood. Knowing these benefits can help you make the right investment without compromising the overall look of your kitchen.
The Many Benefits Cork Tiles Can Offer
Here are just some of the many benefits you will appreciate when you choose soft board over solid or fabricated wood planks:
Because the tiles are soft, the cork will insulate your kitchen against sound and unwanted noise. This means that dropping a pan or silverware is not going to make your family cringe all the way in the living room. 
Cork is a tough and resilient material. It will not wear in high traffic areas and it is also abrasion-resistant, unlike wood. 
During winter and fall, your cork flooring will help insulate the kitchen to keep it warm. 
Cork is water-resistant and elastic so you will not have problems will contraction and expansion that can damage your wood floor tiles. 
Cork tiles are as comfortable to walk on as carpet. It provides support when you are cooking 5-star meals in your kitchen. 
These tiles come in a variety of different colors so your kitchen will look beautiful and unique. 
While wood flooring is beautiful, cork tiles are both beautiful and practical. Find out why so many businesses are installing cork flooring in their kitchens and lobbies and make the right choice. Compare all of the available colors, choose colors that will compliment your kitchen decor, and once the installation is done you can celebrate with your family and pop the cork to your new and warm kitchen flooring.