Design Tips to Level Up Your Kitchen
by Guest Post on Jan 9, 2023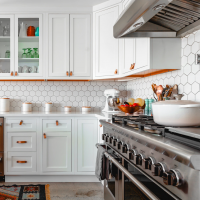 Kitchens are the heart of the home. Aside from being where we cook and eat, kitchens can be our workspaces, spaces for relaxation, and - in the post-COVID-19 world - a home office.
With nearly 80% of homeowners splurging on at least one new kitchen feature, it's clear that designing the perfect kitchen is important. But if you're new to interior design, the challenge of renovating a kitchen can be daunting.
With that in mind, here are our top tips for designing a new kitchen or simply upgrading your existing one.
1. Factor in Space Near Appliances
How often have you taken something out of the oven, oven mitts on, only to find all of the surface space used with nowhere to put down the boiling hot baking tray?
Too often we forget the basics of design, which should be about improving the user journey. The easier it is to move around a space, the more you'll enjoy spending time in it.
Wherever there's an appliance such as an oven, stove, or microwave, leave empty counter space next to it. This small trick will make the user's journey around your kitchen much easier.
2. Be Smart With Color
While the color you paint your kitchen is partly about preferences, it can actually make a huge difference to the feel of the space. If your kitchen is particularly small or lacks natural light, make it feel brighter and more spacious with the use of lighter colors.
If there's an area in your kitchen that's more prone to stains than others, paint the wall behind it a darker color, to reduce the appearance of unsightly stains.
3. Call in the Pros
While doing a kitchen yourself can save money, some aspects are better left to the professionals. If you're inexperienced with certain aspects of designing a kitchen, it's better to consult experts instead of trying it yourself and making errors.
Companies such as https://www.dmdesign.com/ have the experience and expertise needed to make your project a success.
4. Choose a Focal Point
All too often, kitchens can be seen as simply a functional space, rather than a space that can truly upgrade your interior's style.
An easy way to make your kitchen look like it was put together by a top designer is to choose one focal point to emphasize. Whether it's colorful backsplash tiles, fancy flooring, or a feature wall, this focal point will catch the eye without detracting from the rest of your kitchen.
Add Small Features
While a well-designed set of cabinets is crucial to the design of your kitchen, don't let cabinets be the only thing your kitchen has to show up. Adding small details, such as shelving with cookbooks, candles or ornaments can level up your cooking space with minimal effort.
Adding greenery is another excellent kitchen upgrade. Not only do plants make your space look more warm and welcoming, but they can actually be good for your health. In fact, many plans purify the air around you, making your home healthier for you and your family. Win-win.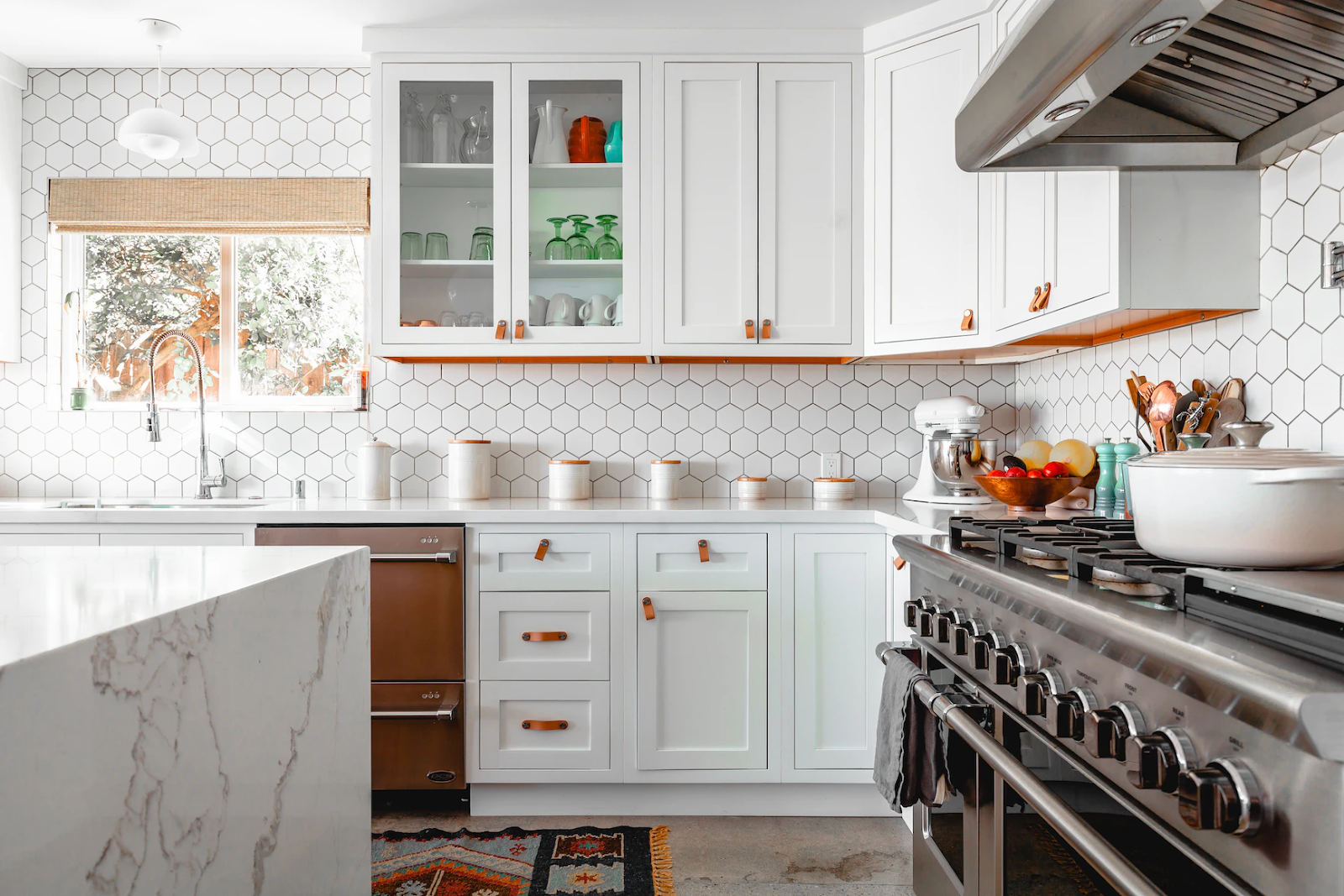 Whatever the size or style of your kitchen, you can level up its look with these simple tips. Happy designing!