Hardwood Flooring- How to Install in a Right Way?
by Guest on Jan 9, 2014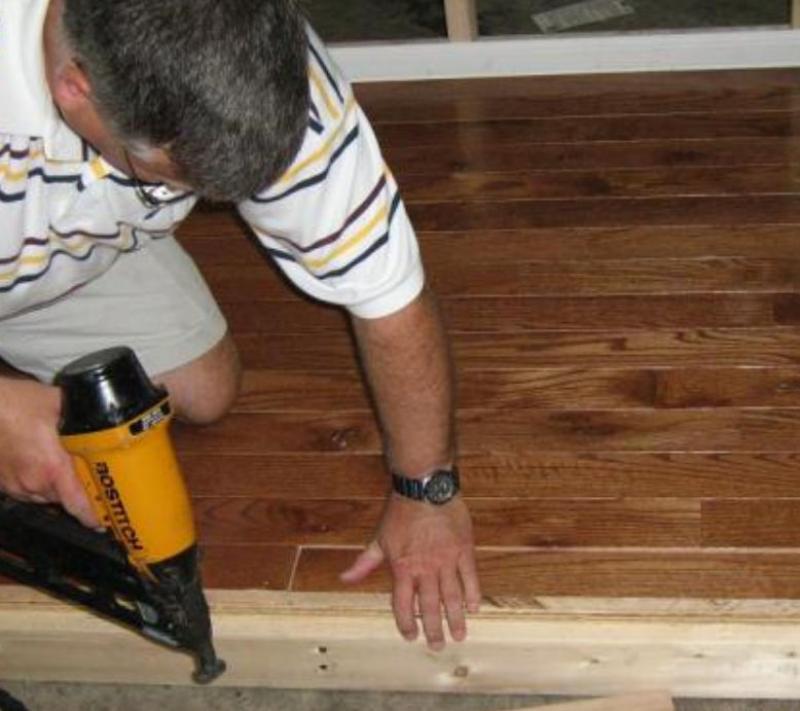 Hardwood flooring is in vogue these days as it provides a touch of class and adds elegance to the overall décor. Its installation involves some special equipment and patience; however, most homeowners find that it is a job that is within their capabilities. Besides increasing the value of your property, it also makes the ambiance cozy and appealing. One of the greatest aspects of hardwood flooring is that it compliments virtually any décor including furniture and paint colors. Also, you are not stuck with a certain color or shade because it is available in different natural patterns, allowing you to refinish several times.
There are so many benefits of having the hardwood flooring installed, which includes:
It is easy to maintain. Regular sweeping or washing with a mop is enough to clean the floor. In the case of excess deposit of dirt or food spills, you may clean the floor with wood flooring cleaner and get its elegant appearance back.
It increases the value of a home. Studies proved that homes with hardwood flooring sell much faster than those with other types of floors.
It is versatile as it fits both traditional and modern home décor. It also allows you to personalize your floor by using hardwood such as cherry, walnut, and oak.
It is best suited to people suffering from any kind of environmental allergies.
It is more durable than other types of floors. Its quality made it the most preferred choice for centuries.
After you have bought your new hardwood flooring, you may be thinking about saving money and decide to do it yourself rather than hiring a professional installer. However, before you roll up your sleeves, some factors should be taken into consideration along with the time required to install the flooring.
Tools Needed: Depending on the method you choose to install hardwood flooring, you will need a few tools to help you achieve clean and beautiful results. At first, you need a pencil and measuring implements to evaluate from where you should start, while for nailing it would require a hammer and appropriate nails. The adhesive is important if you wish to glue the planks to each other and to the subfloor and a pry bar to set the end of the planks tightly against each other.
Proper Alignment: When installing hardwood flooring, make sure to take the proper alignment of the planks. You can do this by choosing the straightest and longest hardwood flooring as your first plank to be installed perpendicular to the floor joist and few centimeters away from the wall. The second plank is then placed alongside the first one tapping the outer edge with the use of a hammer. Make sure there is no gap visible between the joints as straight alignment ensures the beauty of the floor and also prevents water and liquids from seeping that damage your flooring.
Other important tips: It is highly advisable to use a tapping block all the time to prevent direct contact between the hammer and the edges of your floor plank, which causes damage. Have a dry rag at the time of using glue so that you can wipe off the excess glue immediately and preserve the appearance of your hardwood flooring.
Author's Profile: Mike is the owner of one of the most popular gyms that are based in the USA and are sharing some of the important tips related to gym floor covers and gym floor curtains. He is guiding how to avoid repeated gym floor refinishing and save money as well as time by its proper use.