Granite Worktops for the Kitchen – Price Factors
by Newsy Siso on Mar 5, 2016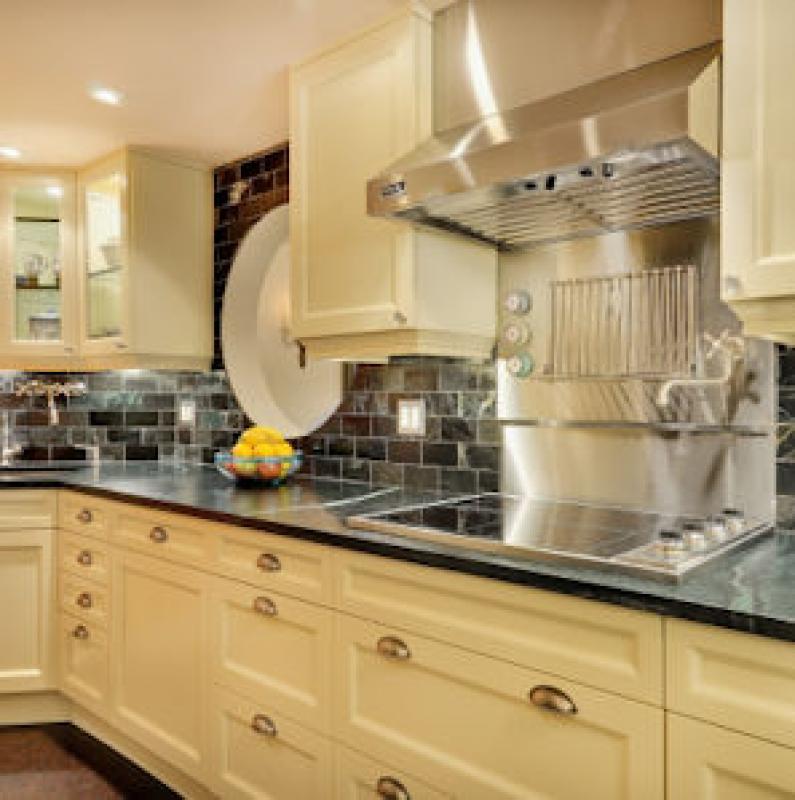 Granite is still extremely popular for kitchen worktops, primarily because of its exceedingly good looks and durability. But the price for a granite worktop can vary considerably – so what factors affect how much it will cost to install granite worktops in your kitchen? And how can you make sure you get the best deal?
Below are some factors which will determine how much you pay for granite worktops in your kitchen.
Overall dimensions of granite slabs
The overall size and number of granite slabs used directly impact the total cost. Using fewer and larger granite slabs to construct your kitchen worktops will bump up the price. Generally speaking, it's better to avoid joins in kitchen worktops when using granite, simply because they are visibly more obvious than with some other worktop materials, hence the preference for one-piece worktops.
Another advantage of using only one piece is that the coloring will be more uniform than if multiple slabs are used. Each piece of granite is unique in its coloring and therefore any variations across slabs placed next to each other will also be more obvious. So the bigger the slab the more costly it will be because it needs to be made from a larger piece of granite and it's also more difficult to work with larger slabs than smaller ones.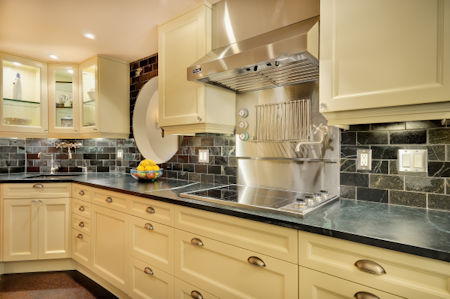 The cost of color
Granite is available in a variety of hues – but some of them are less common than others and therefore carry a heftier price tag. How readily available certain colors or shades, of granite are, will affect the price you pay.
Origins and supplier
Most granite slabs are imported from India, Brazil, and Canada as well as other countries. The supplier you choose and the volume of granite they handle will also affect the price you pay for granite worktops.
Granite quality
The grade – or quality – of the granite slabs you choose for your kitchen worktops will also affect the overall cost. Quality usually refers to the strength of the granite and also possibly any special treatment it has undergone. For example, special sealing treatments are sometimes applied so that the granite worktops are more resistant to chipping and scratching and will not require resealing for at least 10 years. The price tag on such premium granite worktops will reflect this added protection.
Getting the best deal
If you're remodeling your kitchen but don't plan to remain in your home in the long term then opt for readily available and non-exclusive colors which will keep the cost down. If you plan to stay in your home and see granite worktops as an investment, choose the best quality you can afford. Granite is long-lasting and will not normally require replacing within your lifetime.
Compare prices not only for the granite itself but also for installation. An experienced and reputable installer can make all the difference to the finished look of your kitchen – and in the longterm, the investment in quality will be well worthwhile.