Finding the Right for Your Kitchen
by Boris Dzhingarov on Feb 19, 2014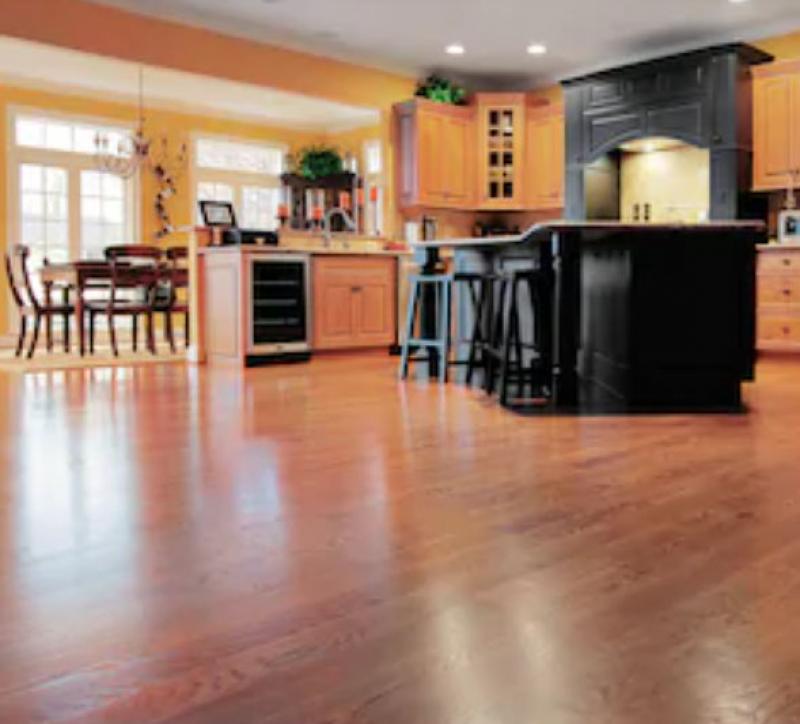 Choosing the right flooring for any room in the home can be a nightmare but the kitchen is one of the most important rooms to get right.
The kitchen is one of the most used rooms in the home and is often referred to as 'the heart of the home'. This means you need to find the flooring that is practical, durable, and looks great with the rest of your kitchen cabinets and décor. Easier said than done!
First, you need to think of how often the kitchen will be used and by who. For example, do you have children or pets in the house? If so, then you will want the most durable flooring possible and should probably steer clear of carpet. Carpet doesn't take well to spillages and the kitchen is the worst place for spillages, which is why you rarely see any house with a carpeted kitchen.
For a household with pets and/or children it is probably best to opt for floor tiles. Kitchen floor tiles are durable and easy to clean if you do make a spillage. The only downfall with tiling in the kitchen though is if you smash a glass, which is easily done, its shatters easily and projects across the whole kitchen. This can dangerous for children and pets but on the whole, tiling is the best option.
You also need to think about your budget. Do you have a restricted budget and want the best flooring for your budget? Lino is known to be inexpensive and can withstand a lot of use, not quite as much as tiling but it could be the best option for your budget.
Your existing décor is also something to consider. If you have cabinets and utilities already installed then this will be something you need to think about. Neutral flooring is always a good choice for any type of cabinet or décor and natural stone floor tiles are effortlessly beautiful. If you wanted to move away from tiles though, wood flooring looks great too, especially when living in a cottage or a rustic type property.
So, when thinking about the flooring in your kitchen you will need to think about practicality, décor, and budget. These three factors will help you to narrow down your search and find the perfect flooring. This decision shouldn't be rushed through, so take your time and ensure you find one that will last for as long as you need it to.