Quick-Step Laminate Flooring: An Overview
by Guest on Mar 14, 2011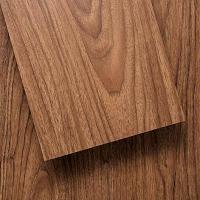 In a society where the almighty dollar reigns, it is understandable that people jump at the chance for a discount alternative to a luxury item. Hardwood flooring has long been considered a timeless classic for many homes, lending warmth and beauty that goes unmatched. Now there is an excellent substitute in the form of laminate flooring.
Laminate flooring is produced by transferring an image of the flooring to be depicted onto flooring tiles or planks. The flooring is composed of multiple layers, providing a strong, durable surface and well insulated underlayment. Laminate flooring often looks so good that it is confused with the real thing! Many manufacturers produce laminate floors, and a leader is Quick-Step.
Quick-Step laminate flooring is owned by Mohawk, the largest flooring manufacturer in the world. Different companies employ different methods in the production of laminate flooring, and therefore deliver varying products to the consumer. Quick-Step flooring is superior in many ways.
Quick-Step floors feature Uniclic flooring technology, which makes installation of laminate flooring fast and easy. The flooring tiles are manufactured with grooved sides that lock into each other, eliminating the need for messy glue or nails. This is a great feature for do-it-yourselfers, allowing them to easily and quickly install laminate flooring on their own. They also make use of direct pressure laminate technology, which results in discount flooring that is perfectly balanced, stable, and long-lasting.
Quick-Step flooring also features ScratchGuard protection, with sealants that are stain and scratch resistant, and extremely durable. This is one feature that laminate flooring has and hardwood does not, as the nature of hardwood flooring is that it does retain nicks and dents over time, and requires restaining and refinishing periodically.
Although the hardwood look is the most well-known in laminate flooring, Quick-Step flooring is available in a wide array of styles and patterns to fit any area and décor. There are even laminate floors that look like ceramic, stone, and other materials besides for hardwood! Quick-Step flooring products are sold in different collections, with unique styles and features to each. One of their popular collections is Perspective flooring, featuring different varieties of laminate flooring with a v groove between the planks.
When deciding on flooring, Quick-Step laminate flooring is a great choice for any area, providing durability, easy installation, and the beauty of an authentic hardwood floor.