Industrial Flooring: How to Make the Right Choice
by Guest on Jan 25, 2013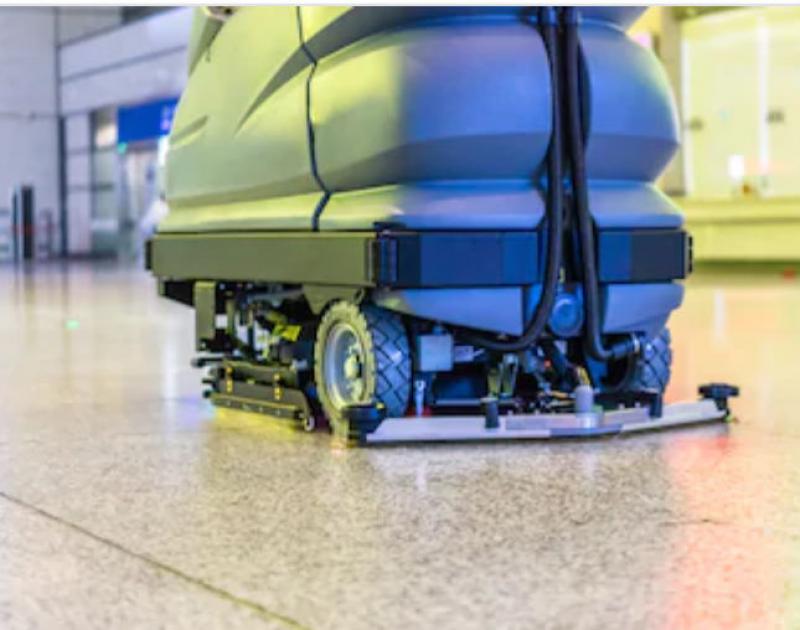 Industrial flooring can be costly to purchase, difficult to choose and sometimes almost impossible to maintain. That's because unlike residential flooring, industrial flooring has to be durable enough to stand up to massive machinery and equipment, heavy foot traffic and large pieces of office furniture. Depending on where it's installed, industrial flooring may also have to stand up to potentially damaging chemicals that can corrode flooring surfaces.
If you're looking for industrial flooring to install in your business space, it's important to do some research about the different types of commercial flooring currently available on today's market.
Non-Porous Flooring
Because of the heavy traffic, your floor will have to endure, it may be a good idea to invest in non-porous flooring. Non-porous flooring is durable enough to stand up to continuous usage. Also, it's water-proof and is easy to clean. This is especially important if your workspace includes areas where spills could cause employees to slip and fall.
Non-porous flooring is tough enough to stand up to the heaviest manufacturing equipment, from forklifts to conveyor belts. It also repels the harshest chemicals, so you won't have to worry about chemical spills damaging the finish.
Hygienic non-porous flooring is not only durable; it's also sanitary. It's easy to wipe clean and provides an anti-slip surface that will make your work area a safer place for your employees. Because it's dirt-resistant and water-repellent, it can be maintained quite easily. Non-porous flooring is also chip-resistant and scratch resistant. Thanks to its durability, it will keep looking good for a long time to come.
Silikal Flooring
Silikal flooring is another type of non-porous flooring in that it is easy to clean and maintain, and offers maximum protection against slipping. Made of an industrial-strength resin, it provides a seamless surface that's durable enough to withstand the harshest chemicals and the heaviest industrial equipment.
Carpeting
Although carpeting is normally associated with office spaces, it's entirely possible to use carpeting on an industrial floor. The trick is to find a type of carpeting that repels stains and moisture and is durable enough to withstand constant foot traffic and heavy machinery.
The good thing about carpeting is that, if repairs are necessary, you only have to worry about replacing or repairing the worn section. Another advantage is that it offers more cushioning for employees to stand on, so it adds considerably to their comfort while they're working.
On the downside, carpeting requires more maintenance than hard non-porous flooring and is more difficult to clean. It's also more vulnerable to insect infestation, especially if you live in a warm climate. It's also not a good idea to use carpeting in areas where there may be chemical spills.
Flexi-Tile
One of the most attractive options in today's commercial flooring market is Flexi-Tile, which is made of PVC tiles that interlock to create a self-laying flooring surface. Flexi-Tile is especially popular with business owners because it requires no adhesives, but can simply be placed over any type of existing subfloor surface, including concrete, tile, timber, linoleum and even carpeting.
Flexi-Tile is durable enough to withstand the heaviest equipment, from forklifts to hand trucks, and can also handle constant pedestrian traffic. It's dirt resistant and water resistant and can stand up to oil, grease, petroleum and even harsh chemicals.
Concrete
Concrete floors are not only tough; they're also the most affordable option for industrial manufacturing space. Concrete can withstand the roughest usage and is easy to clean; however, it's not particularly appealing from a visual standpoint. There are, however, ways that you can make a concrete floor look more attractive. You can choose polished concrete, for example, and there are also some stenciled varieties available on the market. If you purchase plain concrete, you can easily stencil it yourself using acrylic paints and a stencil template.
Prioritizing Your Business Needs
Before you decide what kind of flooring you want to install, it's important to prioritize your needs. Will you be in an area where there's heavy machinery or chemical usage? If so, you'll probably want to lean towards choosing industrial-strength hard flooring made of non-porous material. If you're installing flooring in an area that's primarily going to be used for office and administrative work, you can't go wrong with selecting comfortable, attractive carpeting. Likewise, if you're operating a manufacturing plant, you may want to use heavy-duty concrete flooring because of its sheer practicality.
Once you've prioritized your needs, it's time to consider your budget. Plain concrete flooring is typically going to be your cheapest option, with non-porous and resin hard flooring coming next on the price scale. Carpeting is generally going to be the most expensive type of flooring you can use, although there are considerable price variations depending upon the type of carpeting you choose.
With the wide variety of industrial flooring on the market, there's something to fit just about every workplace, whether it's for a heavy-duty manufacturing plant, a retail shop, research, and development center or an office space. If you do your homework, identify exactly what you need for your workspace and match your needs to your budget, you're sure to find the best commercial flooring for your business needs.
Ryan Hermes is an industrial maintenance supervisor. In his spare time, he enjoys writing about several topics related to his work experiences. For more information about industrial flooring, visit the link.