When to Visit the Flooring Store: Repairing Existing Flooring vs. Installing New
by Boris Dzhingarov on Mar 31, 2016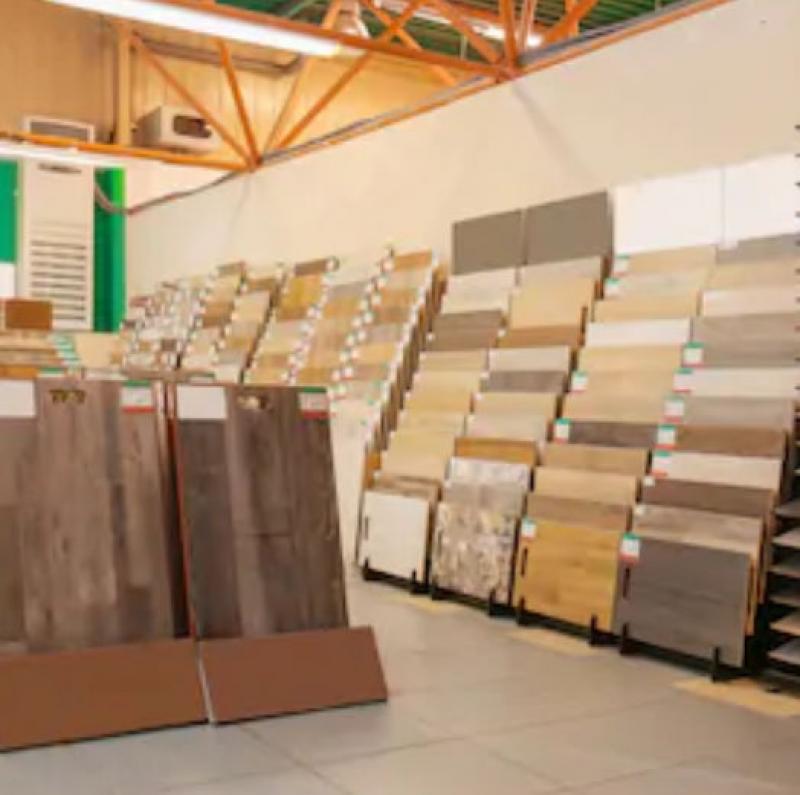 Stylish flooring can transform a room. It's the difference between a mediocre and a fancy home. The problem is that flooring tends to suffer more wear and tear than any other part of a home, so it soon starts to look a bit worn around the edges.
Different types of flooring have different levels of resistance. Ceramic floor tiles will last for many years, as will laminate or solid wood flooring if looked after properly. However, carpets tend to wear down within a few years, and if you don't look after your wooden floors, they will eventually start to suffer. The good news is that you don't always need to replace your flooring. In some cases, a repair can be implemented, which will restore the floor and give it a whole new lease of life.
Repairing Existing Flooring
Tiled floors can be repaired if the damage is not too great. Say a tile has cracked or chipped, you can easily replace the damaged tile without affecting the adjacent tiles.
To repair a small chip, mix a small amount of oil-based paint to match the color of the tile. Clean and dry the area carefully before applying the paint until the color is a perfect match. Finish off with a coat of epoxy resin.
To repair a broken tile, cut the grout and carefully prize the damaged tile away from its surroundings. Clean the floor and make sure all of the old adhesives have been removed before gluing the replacement tile into place.
Wooden floors can be sanded down and varnished if the damage is cosmetic. Solid wood flooring has plenty of options for sanding and overall cleaning. Even some of the engineered wooden flooring has enough surface to allow for a thorough re-finishing. Small areas can be sanded down by hand, but if you want to refinish the entire floor, hire an industrial belt-sander to make the job easier.
Parquet block flooring is repairable in the same way, but individual blocks may need to be lifted and re-laid before being sanded down and re-waxed or varnished.
Laminate flooring is not as resistant to damage as solid wood flooring. Once the planks start to warp, it is usually time to replace them. However, if there is only a small amount of damage, it may be possible to replace the affected area with new pieces if the strips are joined using a click-lock mechanism.
When it's Good to Replace
Where the damage is more extensive, or your flooring is looking very dated, it is time to replace rather than repair. New flooring will rejuvenate a tired-looking room. It can also add value if you replace the old carpet with new wooden flooring.
Many types of flooring are simple to fit. As long as the underlying sub-floor is solid and level, anyone with reasonable DIY skills should be able to lay ceramic tile, wood or laminate flooring. The tricky bits involve cutting around fireplaces or doorways, but with the right tools, this job is a lot easier. However, unless you are confident your skills are up to scratch, it is better to engage the services of a professional to install your new flooring, especially if you have paid a fortune for a solid wood floor.
Time to Visit the Flooring Store
Once you have decided to replace your old flooring with a new product, it is worth paying a visit to your local flooring store. Viewing different products up close will help you decide which flooring is right for your home. It is not always easy to work out whether a particular type of flooring is a good choice when you buy online, so it is helpful to see different products in the flesh. Once you have made your choice, go online and do a price check to see if it is available cheaper elsewhere. If it is, place an order. 
If you have decided to invest in new flooring, buy the best quality product you can afford. Flooring is one area where you do get what you pay for, as the better the quality, the more hardwearing your new floor will be.