Important Aspects of Vinyl Flooring
by Guest on Aug 13, 2012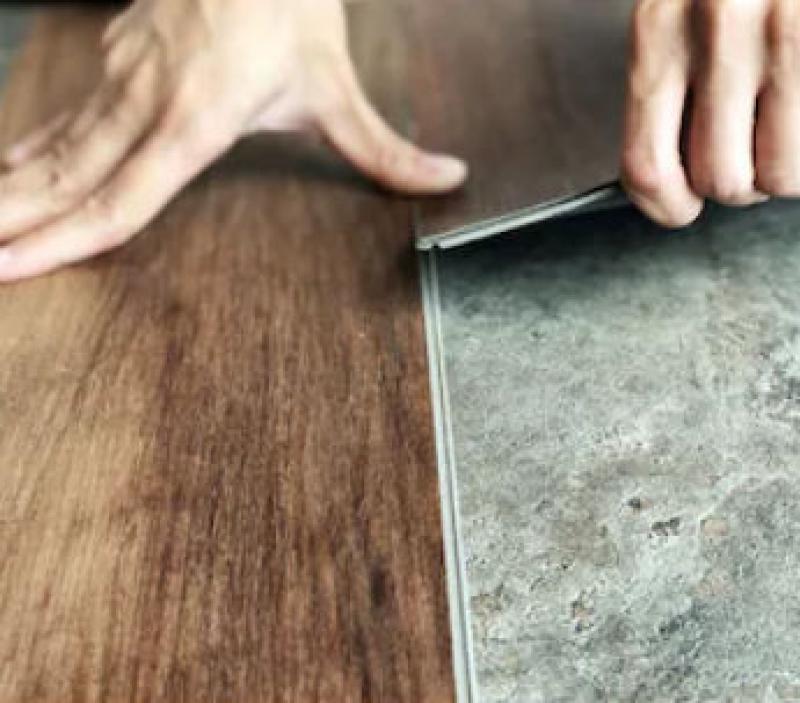 If you are looking for installing vinyl flooring in your house, then you have several simple and durable options available. Vinyl flooring is considered to be one of the best flooring options, especially due to its effective durability and long-lasting quality features. When it comes to the flooring of the bathroom and kitchen, this is the best option for you to opt for. With every passing day, the trend is increasing and many people are installing these types of floors. Not only do you get the best durability and quality features, but you also have a wide range to make your selection from. There are numerous different types of designs, colors, and quality depending upon the material being used in the manufacturing process.

Vinyl flooring is made of the material named polyvinyl chloride or PVC. It is manufactured by the utilization of the engineering products rather than that of the organic material. It is similar to linoleum, but it is more durable and better in quality. It has several different applications and uses. It can be utilized in many different areas including offices, shopping malls, residential places like bathrooms and kitchens.

When it comes to the types of vinyl flooring, there are two major types or forms; printed vinyl and inlaid vinyl. Printed vinyl consists of a thin printed sheet of vinyl and has a printed paper coating over it. Printed vinyl is considered to be of low price, and less durable in terms of quality features. On the other hand, inlaid vinyl is fairly expensive, but durable and has good quality. The reason is that inlaid vinyl consists of a thicker sheet as compared to the printed vinyl which contributes to its efficient quality and durability aspects. Both types are easily available in the market in the shape of sheets as well as tiles.

There are several different benefits of using vinyl flooring. Its chief features include lower cost, durability, and easy-to-maintain characteristics. One of its major benefits is that it is highly resilient against moisture which makes it a perfect option for bathrooms as well as kitchens. Moreover, it can also be a great option for installing the flooring of heavy traffic areas like shopping malls, schools, and offices. It offers comforting features to the foot and contributes to the aesthetic sense of the environment.

Though there are a lot of effective features to talk about vinyl flooring, it also has a few drawbacks that need to be mentioned for the reader's proper guidance. One of its major drawbacks is that it cannot be refinished. After a few years, it starts to get a little dull and may wear down. Moreover, it is sensitive to light and cold, so it can snap or weaken over time. However, it costs fairly less and is of excellent quality.

When you are looking to install vinyl flooring, then you ought to consider three important aspects such as installation, cost, and type. It is up to you to decide as to which type you want to use for the installation.