Water Tank Installation
by Guest Post on Oct 23, 2010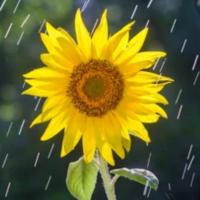 A lot of thought needs to be put into a water tank installation where you can put it. I am afraid that you will have to source that information from your local authority. But before doing that it would be a good idea to have an idea where you would like it, how and why. I have found the worst thing one can do when approaching a local authority is to go and ask them what you can do.
If you go and just ask them that you are considering water tank installation and ask them what you can and cannot do then that immediately puts in their minds that you do not know anything. I have found that it is best to go and present them with what you want to do, complete with diagrams. They then have to tell you what you cannot do in your diagrams. Whenever they say, "you cannot do that" always ask them "Why". There are a lot of tank placement scenarios but the most common is either along the side of the house or if it is a large round tank down in the corner of your block. There are several scenarios shown in posts on my blog which will give you a good idea of what sort of diagram you need to construct to present to your local authority. This is important because you may have a flat block an upwards sloping block or a downwards sloping block.
Before we discuss tank placement scenarios I should mention that I am not a plumber and all the ideas that are portrayed are practical ideas and should be presented as such when approaching tank installation suppliers.
We must also consider that there are plumbers and there are plumbers. The plumbing industry is not one that has a particularly good public face. We, having moved and improved a lot of houses have come across good and bad plumbers. We have come across plumbers who just want to do a standard job and any variance is a pain in the butt to them even though what you want to do is perfectly legal and according to all the plumbing regulations.
We have been involved in several plumbing situations for old houses we have renovated. We have always wanted to keep as close as possible to the original design of the building. On asking plumbers to do what we require we received continuous resistance. Not because it isn't allowed, but because it was nonstandard. It was amazing that when we said that that's what we want and were prepared to pay for the extra work, plumbers were still resistant to performing the work. It often took us a while before we found the right plumbers to do it and when we did weren't they good!
One thing we always did with a plumber is when ask them to do a job in a way they resisted. We asked why it could not be done and did it contravene any plumbing regulations. We then made the decision. If it was because it contravened regulations we accepted it. (But in a lot of cases we got a second opinion) If we considered the plumber's reason valid we accepted it. If the plumber said that's not how it was done, (believe me this was the reason a lot of the time), we did not accept it and told the plumber to do it how we wanted it. If the plumber refused as far as we were concerned he was not doing what we wanted and fired him and looked for another plumber. We refused to kowtow to arrogant plumbers. They were there to do the work we wanted and were paying for, not the work they wanted to do for their convenience. If the work took twice as long and cost twice as much so be it.
As I have already said, what I will be presenting in later posts to my blog are practical ideas. Some things have to conform to regulations and there's no getting around these and you shouldn't no matter how ridiculous you may think they are. (believe me, some are)
One example of good regulation is that the overflow pipe from the tank has to be at least the same diameter as the inlet pipe from the roof. I think most people would realize that when the tank is full and the inlet pipe is delivering a full flow then the exit has to be the same size to get rid of the excess. If not your downpipes would fill up and in the absence of anywhere else to go the gutters would overflow.
So put together your idea of where you want to put your tank put it down on paper present it to your preferred plumber, get all the objections out the way, and present it to the local authority (if you have to, of course, some you don't). Then go ahead with your water tank installation and think of all that lovely rainwater you are going to collect.