Garden Water Features and Fish – Basic Tips You Should Know About
by T. Lopez on Oct 9, 2017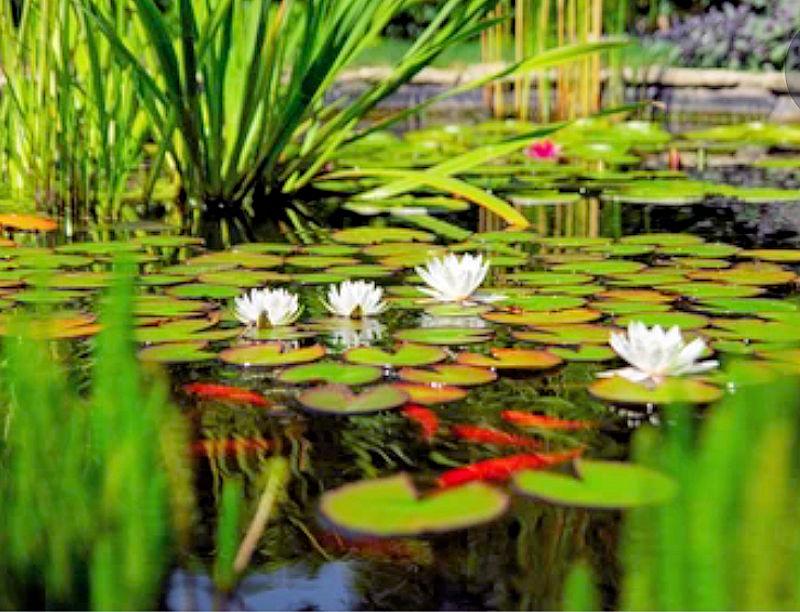 The secret to owning beautiful water features is a basic understanding of what happens to water when fish are placed in ponds or water gardens, exposed to sunlight, and fed ... in simple terms, the pond fish pollute their living space i.e. the pond water, and this creates a cycle of events that confuse many pond keepers and result in murky, green sometimes smelly pond water features. Such garden water features are not the ones you want, for sure.
Controlling and purifying pond water is quite simply achieved for all types of water features. We will dispel all the myths and magic that often seem to be associated with having beautiful water features in your garden, on your patio, backyard, or even indoors. Just explore the many articles on websites.
Here are some of the most popular articles about water gardens:
Ideas for landscaping water gardens - do you use preformed ponds or flexible liners in your water gardens?
Preformed ponds in the ground
Installing pre-formed ponds above ground
Installing flexible liner ponds
"Pegging" a water garden pond for unlevel ground
Pathogenic bacteria in water gardens, koi ponds by Tom Holder
Water gardens: the nicest people have problems too ... a case study from Rev. Robin Crofoot
All about ponds algae and UV light in water gardens and all about green algae and UV sterilizers in water gardens by Steve Zimmer
Where does all that ammonia in water garden ponds come from?
 Ammonia removal in water gardens, and koi fish ponds
Your ponds breathe - oxygen and carbon dioxide considerations
Putting water garden ponds to bed for winter
Preparing a garden pond to see it through to Spring
Water gardening, spring, and toads 
Spring is springing for the water gardener's ponds
The mucky mystery of garden pond filter waste
Landscaping water gardens chronicles, toads, blanketweed