Stamped Concrete: Pros and Cons, Patterns, and Tips
by Bonnie Phillips on Sep 21, 2020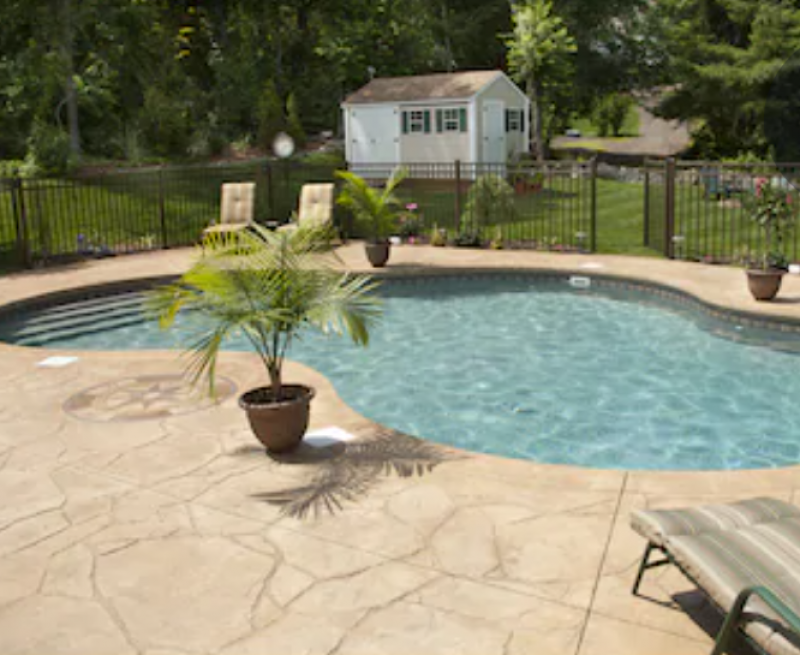 With the advances in landscaping and construction, you can apply stamped concrete on your paved surface, driveway, patio, pool deck or walkway. Your outdoors, garden, or backyard will look amazing with these realistic-looking textures. If you cannot decide yet whether you want to add this to your home or which pattern to choose, learn more about what a stamped concrete is, the pros and cons, best patterns, and some tips.
What is stamped concrete?
A stamped concrete is sometimes referred to as imprinted or patterned concrete. It is a concrete that is altered, shaped, or dyed to resemble bricks, tiles, wood, flagstone, slate, cobblestone, and other construction materials. While stone, asphalt, and precast pavers can also be altered, stamped concrete has more color, texture, and pattern options available.
Besides making patterns using concrete in floors, you can also apply it vertically, such as in a concrete fireplace or a retaining wall that looks like brick. Even inside your home, you can apply stamps. For instance, the most popular option in households is stamping the basement floor concrete.
The Pros and Cons
One basic advantage of applying stamped concrete is that it can be very aesthetically pleasing and highly customizable. Concrete is a durable material so are sure that it can last long. More importantly, these qualities add home value. Plus, you saved more money than actually using stone or brick.
A drawback involved in stamped concrete is that you need to reseal concrete every 2 to 5 years to maintain its quality and keep it looking best. And if it cracks, it would be difficult to repair it. This crack will stand out from the rest of the pattern. Lastly, you cannot DIY it. So when it comes to applying it and repairing it, you need stamp concrete experts in your area to do it for you.
The good news is that this has higher durability and lesser maintenance needs. It looks like the material it is mimicking and can last long.
When your budget is ready, sometimes, it is more difficult to decide what pattern to select for your patio, driveway, or walkway. If you like more traditional patterns, you can opt for wood, brick, and cobblestone patterns. You can also consider medallion and border patterns to make your surface unique.
Here are some of the best stamp patterns for pool decks, driveways and patio:
Best for Driveways and Pool Decks
Cobblestones
European Fan
Seamless Textures
Best for Patios
Ashlar Cut Slate
Wood
Random Fieldstones or Stones of Athens
Tips!
To make sure that you achieve your stamped concrete pattern, take note of the following tips:
Do your research well and find multiple contractors in your area.
Compare their services, and choose the best.
Before you choose a pattern, ask your contractor for pattern samples or check the gallery for ideas and the quality of their work.
If you like a special pattern or want a customized pattern, ask your contractor to make a sample so you know how it will look when stamped.