Fake Grass Many Names, Many Benefits
by Guest on Dec 14, 2012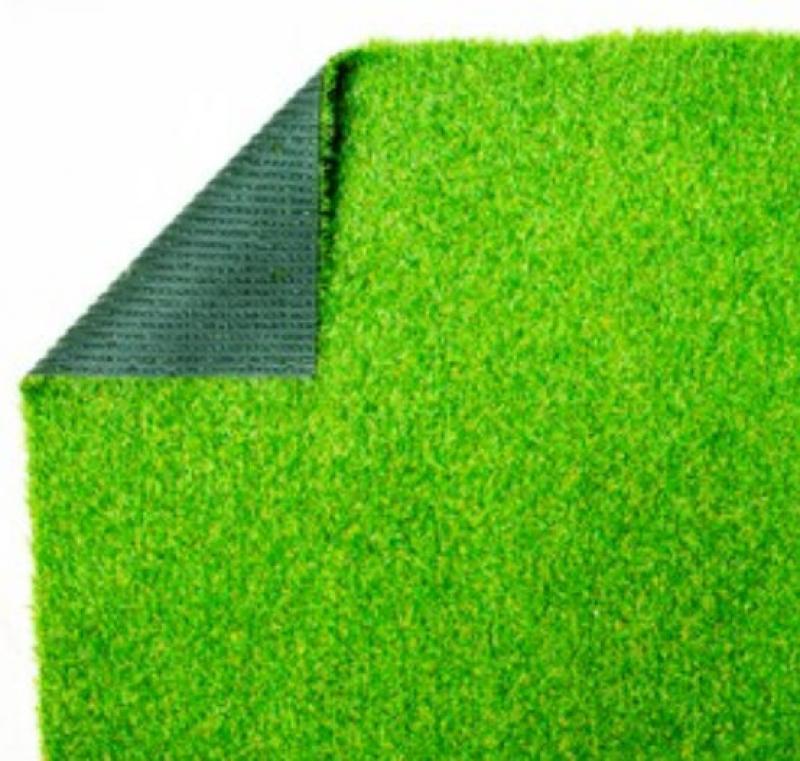 There are a number of different names used when we refer to artificial turf as it was originally called, and whether you call it fake grass, Astroturf, synthetic grass or even a synthetic lawn, it offers the same rewards in terms of aesthetics as a well manicured real lawn but a whole lot more benefits as well. Here are some of the reasons why you should be considering installing fake grass.
Low Maintenance
Since the invention of fake grass in the early 1960's there have been many improvements and developments and the surface you install today is third generation technology which effectively means you are now getting the most efficient and effective artificial surface available. One of the main advantages of fake grass is not only does it retain its attractive look no matter what weather conditions it is exposed to but the maintenance required to keep it looking smart is minimal compared to the work and costs involved in maintaining a regular grass lawn.
Fake grass offers an excellent landscaping solution when conditions are particularly arid or totally unsuitable for growing grass due to a lack of natural light. Sports grounds and other similar public recreational facilities are very suitable candidates for an artificial lawn as the surface will withstand a much greater level of wear and tear and general use without being damaged, which is not generally possible if you are using a real grass surface. For many people looking to install fake grass in their gardens at home, the prospect of seeing a beautifully manicured lawn every time they look out of the window, without the hassle involved in keeping that way associated with natural turf, is an attractive proposition.
Environmental considerations
Although the initial costs involved in installing an artificial lawn are generally higher than laying natural turf, the mid to long term benefits are not just financial but also environmental too. A synthetic surface does not require the same level of water that you would use on a standard lawn and you will also be more eco-friendly by not using the chemicals and fertilizer's associated with maintaining a grass lawn. Many fake grass manufacturers also now aim to use recycled products such as rubber in their process wherever possible. This also helps to reduce the environmental impact involved in creating an artificial product whilst you will still enjoy the benefit of a natural soft surface similar to the feeling of walking on a real lawn.
Other benefits
An artificial lawn can offer a safer and cleaner environment in which to allow your kids to play and any people suffering from allergies can also enjoy their new lawn without feeling any effects, giving them a new found freedom in the garden. Many families keep a pet and this can make the task of keeping a natural lawn clean and free from any germs or diseases very difficult and becomes a regular chore that many home owners do not look forward to doing. An artificial lawn can be chosen with specific protection built in to the surface which will enable you to clean up efficiently and disinfect an area much more efficiently.
If you want to enjoy an attractive and well maintained lawn without all the hassle then there is nothing fake about the advantages of an artificial lawn and you will also get more leisure time with your kids as well.