8 Ways of Renovating Your Backyard
by Marvin Magusara on May 3, 2018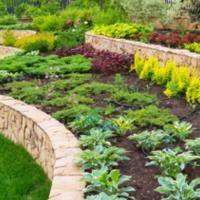 Are you fed up with the current appearance of your yard? Maybe it doesn't fit the standards of your dream backyard, or perhaps you need a change of things. The aesthetic appearance of your garden determines the beauty of your home and how comfortable your family will be. Most home improvement professionals overlook the outdoor space.
Remember that the first thing your visitors see when they get into your home is the outdoor space. Someone can quickly get bored with the outlook of your outdoor area. It reflects the beauty of your entire home. Your patio is also a place for relaxing and should look perfect. How can you renovate it to fit your dreams? Below are a few fun ways of restoring your backyard without breaking the bank.
Declutter your backyard
Before you can think about making your backyard look beautiful, you first need to get rid of the mess. Get rid of rubbish, and junk and store away your tools in the shed. If you don't have enough room in your shed, take it down to a local storage unit near you. You can store away that clunky equipment and take them back when you need it, don't leave them lying around in the garden.
Add accessories to your backyard
Would you like to create a brilliant and cute appearance in your garden? What about trying to add beautifully colored pots with flowers in your yard? That has a significant impact on the overall appearance of your home. Another way of bringing a new color to your backyard is painting an archway or an old wooden bench. Adding accessories to your garden costs less just like it happens with home décor.
Install a "Modern" Pergola in your backyard
While pergolas are known to provide shade and offer a place for your vines to grow, they can also enhance the beauty of your outdoor space. You can hire pergola contractors to create a streamlined louvered pergola at the back of your house. Ensure that it covers your patio. If you want to keep your patios dry, you can add an automation system run by rain sensors and remote control so that your patio can stay dry.
Install garden lighting
Can you imagine relaxing at night in a pretty garden under the golden light? You might consider investing in a few garden lights and umbrella lights. They can either be a few lights around your patio or colored accent spotlights. Even candles can work if you use them around the garden and on your patio. You can also spread some solar powered lights in different areas of your backyard.
What about installing an outdoor kitchen?
While outdoor kitchens looked like something meant for the rich only in the past, currently it is the trend for both the wealthy and middle-income families. You can have fun preparing your meals outside, especially during hot afternoons as you enjoy the ambiance of fresh air.
You can build benches, a functional sink, tables, and chairs among other things. If you have a patio, fire pit, rain shelter, and other features near your kitchen, you will enjoy cooking outside and having your meals in a relaxed environment.
Install upgraded water features
Your backyard cannot do without water. The water feature is therefore necessary. But you need upgraded water features like a rich lush-looking lawn that changes the outlook of your backyard to an oasis. Ensure that each area of your garden gets enough water and automate their systems.
Add new and natural Patio furniture
Installing the right furniture for outdoor use on your patio could make your backyard have an unusual appearance. While there are many hardwoods out there, teakwood furniture could be the best option because it is stylish, durable, trendy, and eminently natural. If you already have a patio, ensure that you take good care of it so that it doesn't grow mold.
Install outdoor awnings
During the summer, almost all places tend to be hot. If you would like to reduce the intake of heat and keep your home fresh, you might consider installing outdoor awnings.
Retractable awnings could work well as they stretch over a porch and also retract when not in use to reduce wear and tear. You can put more extended awnings along paths that you use commonly. Ensure that the design of the awnings matches the color of the exterior design of your home so that your home can look appealing.
Create pathways
Would you like to create a bit of intrigue and mystery and draw the eye down your garden? That is what pathways will help you achieve. You can do that by clearing the area, making it flat, and laying down some weed guard. Cover it with any gravel, treated timber, or bricks. This creates a natural look and makes your backyard beautiful.
Changing the outlook of your backyard doesn't need a lot of money or effort. It's a matter of creativity and time. If you feel that you have no time to do that, you could hire a gardener to help you renovate your backyard and deal with construction rubbish removal.