Fall Planting and Gardens
by Dan Eskelson on Apr 30, 2012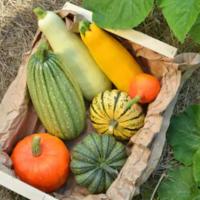 This time of year nurseries and garden centers are reminding us that "fall is for planting"....depending on your region, fall may offer a good window for plant establishment. Here in the "far north" (zone 5, sometimes zone 4), late August and early September offer cooler daytime air temperatures and continued warm soil temperatures...this is ideal for transplanting. New root growth will establish before winter sets in.
Some years, however, the weather can turn very wet and cool later in September in our region; so we try to shoot for the two-week window in early September. Your region may be quite different, but understanding seasonal weather patterns and soil conditions (temperature and moisture) will allow you to make informed decisions. For instance, I will be more hesitant to plant in heavy clay soil in the fall than in a sandy one.
As an aside, much of my garden advice contains the phrase "site specific"...though you will find excellent information from several garden "experts," this must be filtered through your understanding of your specific site, soil, region, and level of horticultural understanding...each situation is different.