Making Your Lawn Beautiful without any Hard Work
by Guest on Feb 11, 2013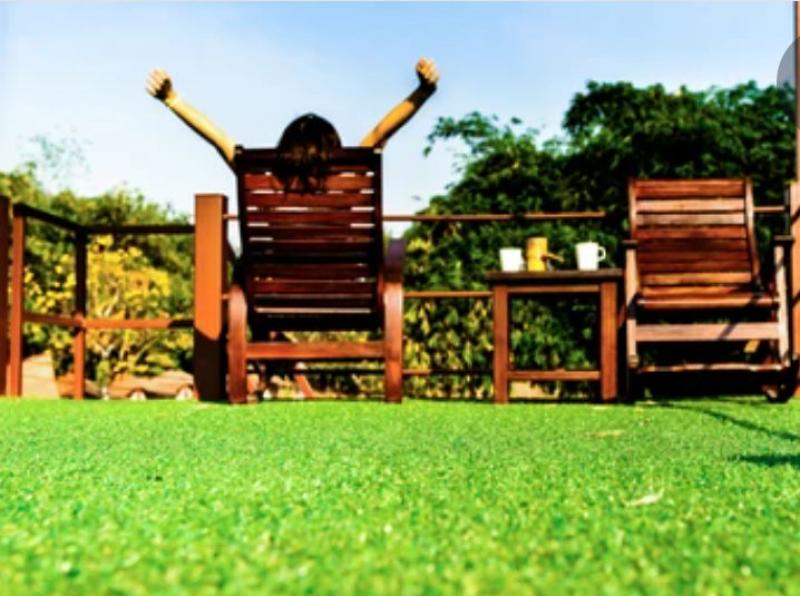 Almost everyone would love to have a perfect lawn in their backyard throughout the year. The thing that they would love the most is to get a beautiful lawn without working hard on it. Artificial grass has made this possible today. These days the artificial turfs are manufactured in such a way that they always provide the look of a good and brand new natural turf. The artificial grass looks healthy and nicely cared and does not show any kind of damages.
In the case of natural grass, you generally have a big issue of placing the trees in the proper place. Too much shade caused by the tree sometimes damages the grass. But if you employ artificial turf at your back lawn there is no need for you to pay attention to placing the trees in a proper place. This is because the artificial grass will not get affected even if there is too much shadow.
Prepare yourself for hard work
If you resort to beautifying your lawn with natural grass then you will certainly need a lot of hard work. Otherwise, you have to use a lot of chemicals to maintain them. But fortunately or unfortunately, today almost every city is prohibiting the use of chemicals for protecting the environment. This means that to give a decent look to your back lawn you need to put a lot of effort and money into the maintenance of natural grass.
Moreover, there are always many problems for the owners regarding their lawns. A lot of things have to be kept in mind to have a beautiful lawn with natural grass. There are various kinds of insects that are harmful to the natural turf. They damage the grass resulting in an ugly look of the lawn. For example, the Japanese beetles are too damaging to the natural grass. Their white grubs take all the nutrients from the roots of the natural grass which leads to dead sod patches. This gives an ugly look to your lawn as such patches of sod will occur at places all over the lawn.
But if you choose to install artificial turf you will not have to be afraid of insects and pests. Artificial turfs have guarantees for many years. Thus there is no need for extra maintenance of your lawn. You can do your work throughout the year without paying any attention to your lawn. But this will not affect the beauty of your lawn as the artificial turf will be unaffected. It will still give a pleasant look. Moreover, the installation of artificial turf is loved by kids and pets. They are soft and the artificial grass does not grow in size. They always carry the ideal length.
Installation of artificial grass for your lawns will open a lot of avenues in front of you. Nowadays there are various types of artificial grass available from where you can choose the one you like the most. Artificial grass also allows you to show your creativity on them, for example putting greens. Take a break from working hard and get an artificial lawn for your backyard or garden.