Are You Thinking of Building or Repairing a Wood Deck?
by Guest on Feb 27, 2018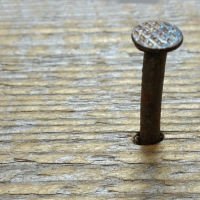 Building a deck is a daunting task and only a professional deck builder would be able to construct a top-quality one. Only a person experienced in using power tools and with high knowledge of carpentry would be the perfect tradesman to complete the task professionally.
The risk involved in making a deck is high as you need to move materials and use tools properly so that it does not cause injury. Hiring a professional contractor who has good experience in creating high-quality decks and fashionably designs them is what you need.
As a house owner if you want to create a deck then you need to provide specifications and ideas so that a basic design is created and then a full and final design with all features is created. This will help the deck contractor to calculate the materials required to construct a wonderful deck and provide a quote. Usually, a professional deck contractor would provide scale drawings and this will be very helpful when deciding to hire them.
Homeowners should make sure that the contractors have a proper license to undertake wood deck building and repairs in their area. Also, it is important to discuss the warranties and put them on paper before hiring any deck contractor. It is always a good idea to discuss the type of wood which will be used to build the deck, the other materials
Quite often decks wear and tear after some years of usage. Due to changes in weather and rough usage they break or get cracks quickly. Mostly the boards break, handrails rust or shake a lot, the nails and screws weaken, etc., these are quite common in most of the homes. A qualified and licensed professional would be able to evaluate the cause and rectify the problem with ease. The deck repairs could be minor to major ones. A minor repair would be like repairing the surface of the board while major repairs would be structural repairs and that would take some time and money to repair and make it look new.
There are no deck designs that do not need maintenance and the older the decks the more the maintenance. It's a time and money consuming affair to maintain the decks year after year. They require painting, checking and fixing nails and screws, making the surface even, etc. There are lots of deck building and repair contractors available on the internet. Always make sure to hire the most experienced and a professional contractor with lots of reviews. Make sure to get some contacts of clients with whom he has worked before. This will help in getting an idea of his work ethic.
Getting 2-3 quotes and different designs on paper would be the best way to move forward. This will help in hiring the right contractor. An honest, friendly, and affordable deck contractor is the one that every homeowner wants.