5 Ways to Enhance Your Landscape Design
by Guest on Feb 27, 2013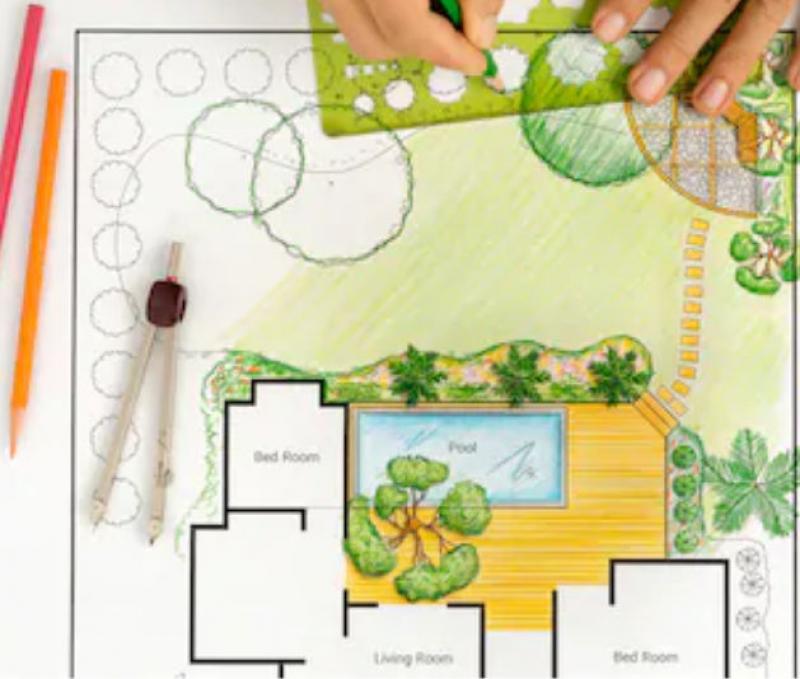 Taking a yard from simplistic to spectacular doesn't take nearly as much work as you think it does. Nor does it take a person who's really into gardening to accomplish. A few simple additions to your landscape design will greatly enhance your yard.
Planning
This is probably the most important step in enhancing your landscape design. Planning will help save time and money during your enhancement project. First, figure out what you'd like your yard to look like. Find out what kind of plants you like and what's appropriate for your area. Next, divide up your project into manageable chunks. The divisions could be anything: what you're doing yourself vs. what you're hiring people for; what you can afford now vs. what you're getting later; or which sections of the yard you're working in and when. Finally, consult a professional landscaper. You don't necessarily have to hire a landscaper, but they could be indispensable in terms of advice.
Water Features
Water features make wonderful additions to almost any landscape design. There are a few to choose from, but the main thing to think about is how much you're willing to spend on a water feature. It's important to think about the cost of installation, maintenance, and running the feature. Consider whether a fountain, pond, or pool is right for your landscape design, budget, and climate.
Plants
Plants do more than just sit in a yard growing and looking pretty. They affect the entire feel of a yard. The types of plants you use should work together in creating the feel you're trying to get. Color is one of the most important aspects here. Consider which colors you'd be comfortable with and how they work together. Flowers, flowering shrubs, and even trees can add color and interest to your design.
Lighting
Now that you've got your water features and plants in place, it's time to enjoy them at night as well as during the day. Appropriate lighting for your design is essential. Small spotlights should be used to highlight the best features of the design. Lights along paths should be focused specifically on their task, not lighting up the entire neighborhood. Consider using solar powered lights and light timers to cut down on the cost of electricity.
Maintenance
Designing and installing enhancement features is just the first step. Keeping that landscape looking its best is essential. Consider installing a sprinkler system to keep plants well watered. Also, consider using weather based smart controllers for the sprinkler system to keep your plants from being overwatered. For shrubs and trees, trimming is just as important as watering. Periodically trimming them will help keep them healthy and manageable.